GA man prays with deputy marshal inside Walmart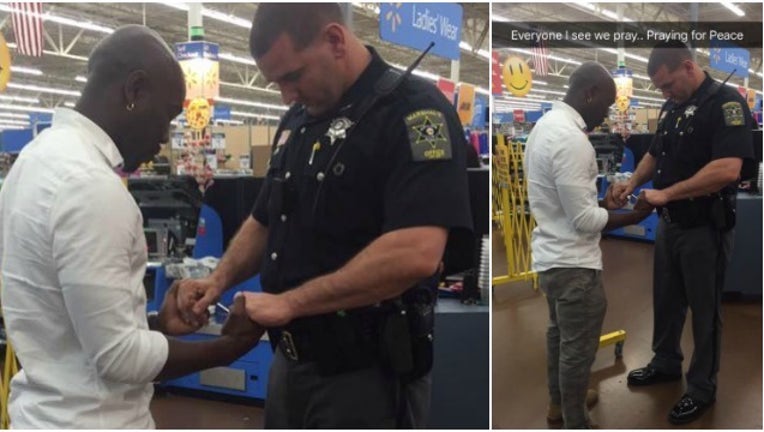 article
COLUMBUS, Ga. - A touching picture on Facebook of a Georgia man praying with a deputy marshal is quickly going viral. 
In the picture, Avery Rosser, of Columbus, is hand-in-hand with Muscogee County Marshal's Office Deputy Clinton Powell. 
Rosser shared the picture on Saturday following the recent shootings in Louisiana, Minnesota and Dallas. 
"We all need prayer," Rosser said. 
The SnapChat image was taken inside a Walmart in Columbus. The caption on the photo reads, "Everyone I see we pray.. Praying for Peace." It has been shared on Facebook more than 8,100 times. 
Muscogee County Mashal Greg Countryman also uploaded the image to his Facebook page on Monday. 
"Glory to God! In light of everything going on around us, it's good to see citizens interact with a Muscogee County Marshal's Office deputy to pray together. This bring things into perspective. Awesome," Countryman said. 
Saturday night, one shopper happened to witness the two men in prayer. 
"Just walked in Walmart and saw this. This is absolutely amazing. This is what will save us from ourselves," said Wesley Mears.