Fort Worth child kidnapper given 2 life sentences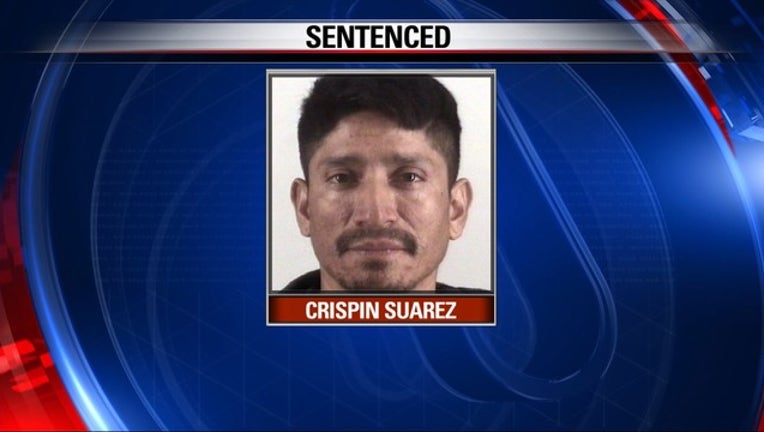 FORT WORTH, Texas - The man who kidnapped and sexually assaulted a 12-year-old Fort Worth girl last year may spend the rest of his life in prison.
A judge gave Crispin Suarez two life prison sentences and then tacked on 20 years. But the 37-year-old may be eligible for parole in 30 years.
The Tarrant County District Attorney is asking that Suarez never be granted parole because of the nature of his crime.
It happened in January of 2017. The girl's parents reported her missing when she didn't come home from the park with her friends.
Witnesses reported seeing a suspicious vehicle in the area at the time and police found that vehicle at Suarez's house. The girl was also inside and was able to describe the attack. She told police Suarez was a stranger to her.
"Given the violence of this offense, but for the quick and thorough work of the Fort Worth Police Department, we could have been prosecuting Suarez for an even worse crime," said prosecutor Emily Dixon.
Suarez reportedly told police he thought the girl had agreed to his advances because she was "being flirtatious" and waved when he called out to her from his car.
He ultimately pleaded guilty aggravated kidnapping, aggravated sexual assault of a child and indecency with a child.
"This case is the epitome of every parent's worst nightmare," said prosecutor Anna Hernandez.