Former NBC anchor Matt Lauer issues apology about sexual misconduct allegations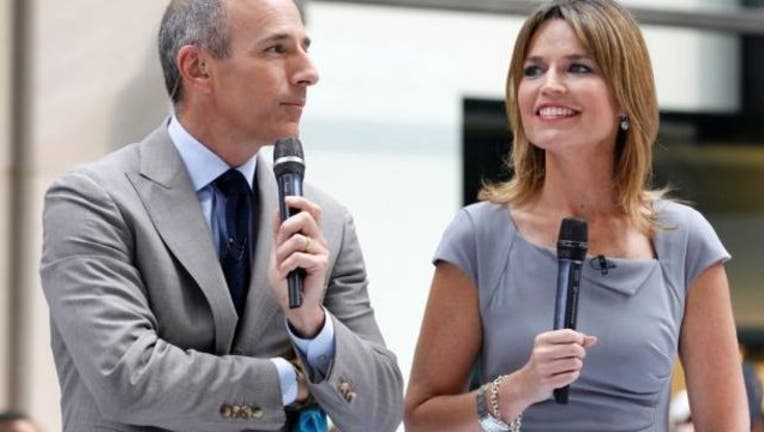 article
NEW YORK, NY - Longtime NBC anchor, Matt Lauer issues an apology about allegations of sexual misconduct. "There are no words to express my sorrow and regret for the pain I have caused others by words and actions. To the people I have hurt, I am truly sorry."
"As I am writing this I realize the depth of the damage and disappointment I have left behind at home and at NBC. Some of what is being said about me is untrue or mischaracterized, but there is enough truth in these stories to make me feel embarrassed and ashamed. I regret that my shame is now shared by the people I cherish dearly."
Lauer added, "repairing the damage" caused by his alleged actions "will take a lot of time and soul searching and I'm committed to beginning that effort. It is now my full time job," he added. 
"The last two days have forced me to take a very hard look at my own troubling flaws. It's been humbling. I am blessed to be surrounded by the people I love. I thank them for their patience and grace."
 
Lauer was axed on Wednesday just hours after a secret meeting where an alleged victim Lauer was axed on Wednesday just hours after a secret meeting where an alleged victim and her lawyer told NBC brass her story of inappropriate sexual behavior from the long-time "Today" show host. The alleged incident took place at the 2014 Sochi Olympics.  
Lauer's co-anchor Savannah Guthrie and "Today" colleague Hoda Kotb were given the rough task of breaking the news to viewers on Wednesday. Again on Thursday, the duo had to discuss the Lauer news.   They read Lauer's statement and noted ahead of reading it that more women had accused Lauer of behaving inappropriately.
One woman claimed to The New York Times Lauer sexually assaulted her in his office until she passed out and had to be seen by a nurse. 
Another woman told Variety Lauer exposed himself to her while one more told the magazine that Lauer gifted her a sex toy with a graphic note. 
Guthrie noted the stories from the new accusers are "shocking and disturbing."
The allegations included claims that Lauer had a button under his desk that enabled him to close and lock the door to his office. 
 
On Wednesday nights, Lauer's "Today" hosts had to appear on the air with wide smiles for the annual tree lighting in Rockefeller Center. They made no mention of Lauer's absence, though he too was set to host the show with them. He was reportedly quickly scrubbed from pre-taped portions of the show ahead of the broadcast.