Fishermen use late friend's ashes to catch 180-pound carp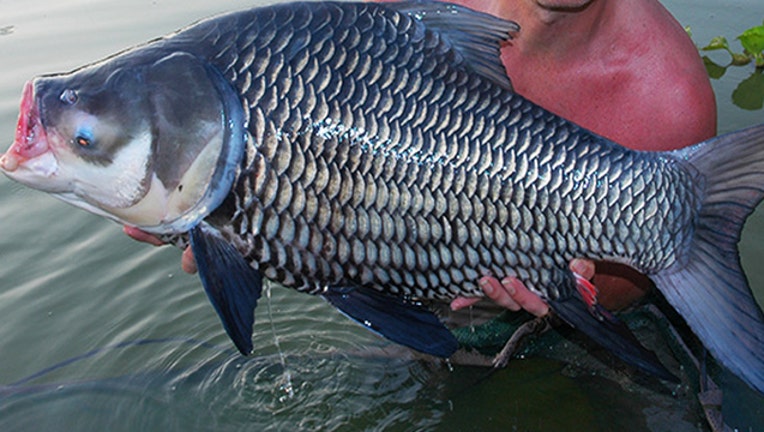 article
A pair of British fishermen honored their late friend in an interesting way as they reeled in a 180-pound Siamese carp while on a trip to Thailand.
According to The Telegraph, 64-year-old Ron Hopper was supposed to be on the trip with his two friends, Paul Fairbrass and Cliff Dale, but he lost his battle with cancer before he had the chance to go.
So in his honor, Paul and Cliff took half of his ashes (the other half went to his wife), and mixed up a special "Purple Ronnie Bait", which he reportedly gave them permission to do before he passed.
They then used the bait on the trip, and after three hours of battling the massive carp, they say they reeled it in, snapped a picture, and then let it go.
"We were gutted that Ron couldn't come on the trip because he was really looking forward to it, but he was definitely with us when we caught that fish," Fairbrass told The Telegraph. "It seemed like it was destiny we would use Ronnie to catch one of the biggest fish in the lake. It's what he would have wanted."
After the catch, the pair reportedly looked to the heavens and said, "Thank you Ron."
The story later made headlines and Cliff's Facebook page was flooded with an outpouring of support. 
Click here for more from The Telegraph.