Firefighters, homeowner say lack of fire hydrant complicates house fire response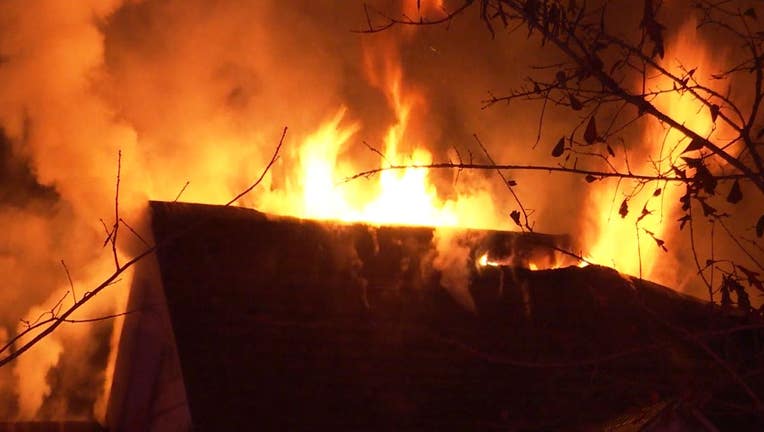 HOUSTON - Several firefighters worked to put out a home fully engulfed in flames in northeast Houston, where a lack of fire hydrants made things more difficult. 
SIGN UP FOR FOX 26 HOUSTON EMAIL ALERTS
Authorities received a call for a 2-story home on fire in the 13500 block of Lakeside Terrace. When they arrived, firefighters upgraded to a possible rescue and noted there were no hydrants in the neighborhood. 
According to the Houston Fire Department, responders asked for water tenders from Sheldon and county departments, and additional engines, so it took about 90 minutes to get the fire under control. 
FOR THE LATEST NEWS UPDATES, DOWNLOAD THE FOX 26 NEWS APP
Preliminary investigations suggest the fire started due to contractors renovating earlier in the day.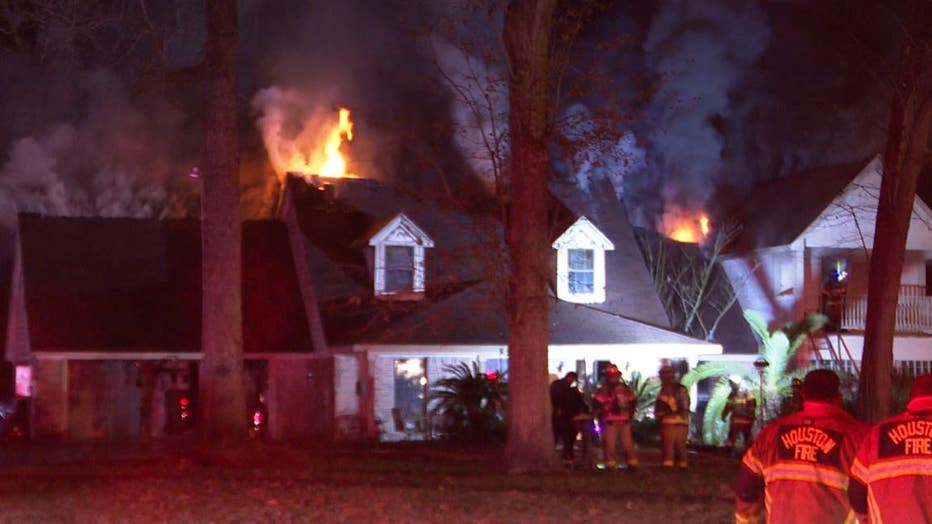 The homeowner, Scott Smith, said he and his family have lived there for more than 20 years and have worked to get the city to place a hydrant in their neighborhood to no avail, and many houses have burned down as a result. 
"We live in the fourth-largest city, and we can't put out a fire," says Smith. "The fire was incidental. It should have been put out quickly."
No one was hurt, including the family dog, but the Houston Fire Department says it took about an hour and a half to get the blaze under control.
Firefighters called in nearby agencies, including Sheldon and Crosby Fire Department tankers for help, according to Houston Fire District 102 Chief Patrick Davis.
"They ran out of water. They ran out of water multiple times," says Smith.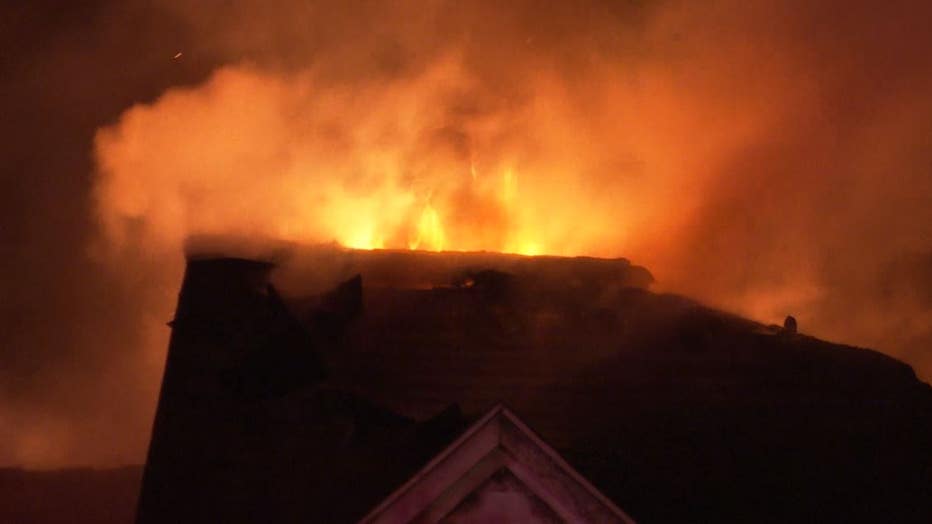 A shortage of water might be puzzling to anyone who visits his home of more than twenty years which sits right on Lake Houston. Firefighters say trucks have to be prepared with special equipment to pump water from the lake. 
The other problem that firefighters faced is that Smith's neighborhood of Lakeside Terrace lacks fire hydrants. 
"It's hard watching people you know lose their property and witness what they're going through," says neighbor Marc Wilson. "How many houses have to burn down?" 
Wilson, considered a neighborhood leader, pointed out another home that burned down in October 2020. He says when firefighters respond to a fire in Lakeside Terrace, there's no plan to address their lack of hydrants.
He says for years he's been told the 70-home neighborhood lacks the infrastructure to get them. 
"You reach that point that you've been told 'no' so many times, you do kind of throw up your hands," says Wilson. 
FOX 26 found plenty of hydrants in the newer, larger Summerwood neighborhood that shares a fence with Lakeside Terrace. 
District E City Councilman Dave Martin who represents the area says Lakeside's developer did not install hydrants before the neighborhood was annexed into the city. 
He could not find any formal requests for hydrant installations on record, but after being contacted by the station, he was putting one in with the Houston Public Works Department. 
"I want to see a plan, a comprehensive plan that gives you hope," adds Wilson.
The request from Councilman Martin is a first step in easing the minds of residents, knowing that if not her fire starts in their waterfront homes, what they need for a rescue won't be so far away.