Fired Raising Cane's employee shares chain's famous sauce recipe on Twitter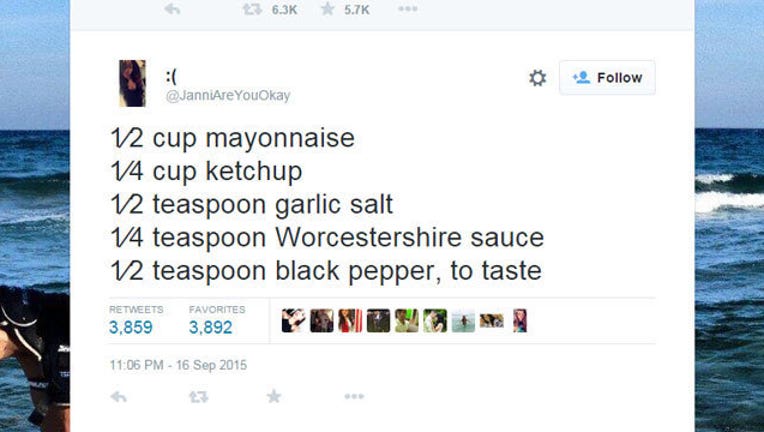 article
A former Raising Cane's Chicken Fingers employee did not take lightly being fired from the fast-food chain and took to Twitter to share their famous sauce recipe.

On September 16, Twitter user @JanniAreYouOkay told her Twitter followers "Canes fired me." She went on to say their famous sauce is nothing "but mayo, ketchup, Worcestershire sauce, black pepper [and] garlic powder."

But it didn't stop there.
The tweet quickly spread, with thousands of retweets. An hour later, she updated her followers with exact measurements of the ingredients.
Raising Cane's released a tweet two days later, on September 18, saying "only [their] Restaurant General Managers are told the secrets."
Whether or not thousands of Twitter users now hold the famous recipe, one thing is clear: many are giving it a try. 
Dismissed Raising Cane's employee shares alleged sauce recipe. And then, she cooks it.
She then went on to talk about Cane's bread.
Response by Raising Cane's on Twitter.