Employee shoots, kills suspect during attempted robbery in SW Houston: police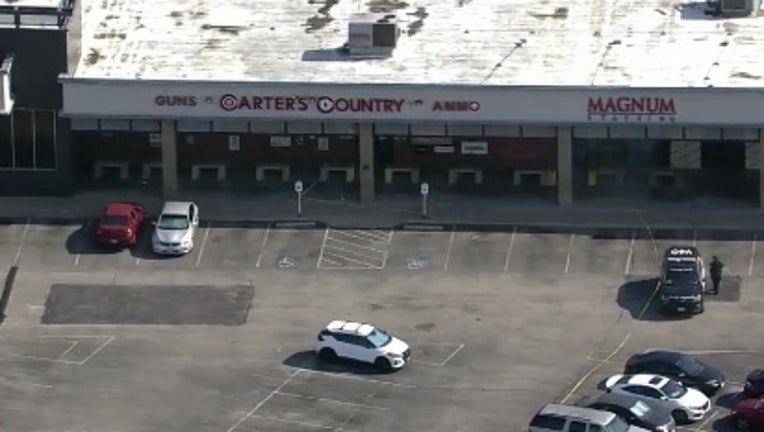 HOUSTON - Officials are now investigating following an afternoon shooting in southwest Houston on Tuesday afternoon. 
Police said the shooting occurred at Carter's Country on the 11800 block of South Willcrest around 3 p.m. 
Police said the suspect went into a Suit Mart store and attempted to shoplift some jeans. 
Shortly thereafter, police said, the suspect walked into Carters Country, walked behind the register, and stole some money out of the register.
At that point, police said an employee of the store confronted the suspect, fired two times and struck the suspect, causing him to run out and collapse in the parking lot. 
The suspect was taken to the hospital in critical condition but was pronounced dead at the hospital. 
Police added that during the attempted robbery at Carters Country, they recovered a bladed weapon on the suspect.
Authorities said all the people involved in the incident have been interviewed.
The case will be sent to the Harris County District Attorney's Office and will be presented to a grand jury to determine if any charges will be filed against the employee.