Diversity the norm rather than the rarity at one southwest Houston school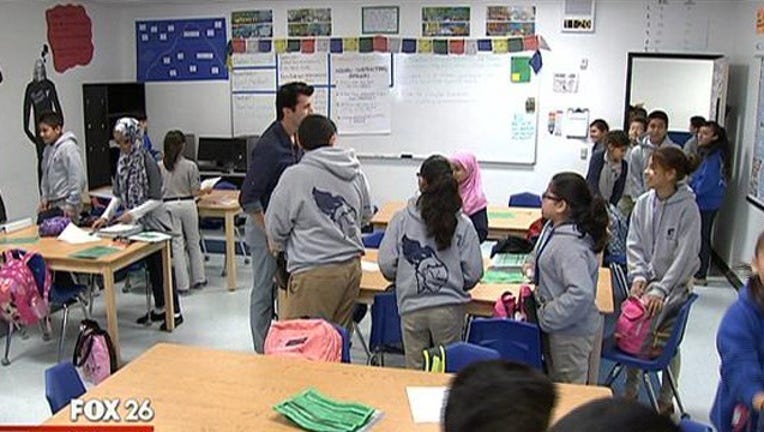 Houston is now officially the most diverse city in the U.S. From communities to restaurants to places of worship, more than 90 countries are represented in the 'Bayou City.' But if you want to see a microcosm of that multiculturalism in one place, then look no further than the Yes Prep Gulfton campus. 
Located on the southwest side of Houston, the students represent Ethiopia, Nigeria, Vietnam, Honduras, El Salvador and almost every place in between. This public school is turning out the leaders of tomorrow with 100 percent of its graduating seniors being admitted into colleges -- a streak that has been intact for the last 15 years. However, it's what the faculty is not teaching them that may be the most impressive lesson of all. 
The students learn tolerance and acceptance from one another. Muslim teaching Hindu, Christian learning from Buddhist and that's just in one classroom. Yes Prep has hit on something good and hopefully these students will be spreading the word when they go out into the world.