Deputy constables find toddler walking alone at apartment complex, mother charged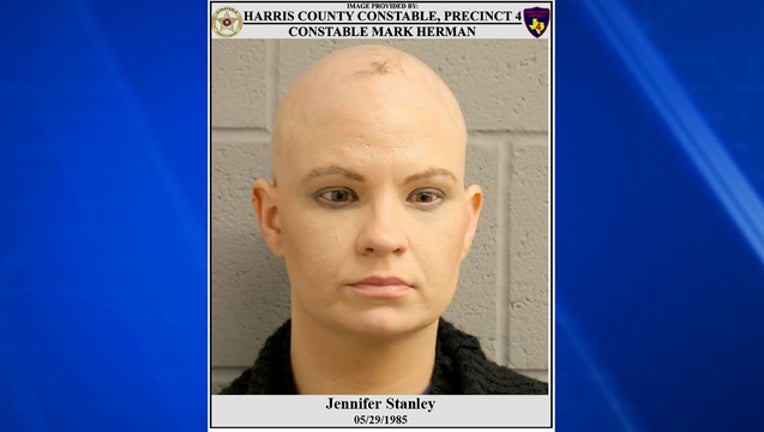 HOUSTON (FOX 26) — Harris County Precinct 4 deputy constables arrived to an apartment complex on Sunday afternoon to find a two-year-old girl walking around the parking lot by herself while wearing a soiled diaper.
The deputy constables were able to find the child's home in the complex on Bohnhof Strasse Street in the Charterwood subdivision. The front door of the unit was wide open and a 12-year-old boy and 11-year-old girl were sleeping inside.
After the child's mother, Jennifer Stanley, 33, was contacted and arrived to the home. 
Child Protective Services was contacted and will conduct an investigation. The children were released to the custody of a family member.
Surveillance video at the complex captured Stanley leave the unit at approximately 9:24 a.m. Sunday with the child leaving the unit at around 12:33 p.m.
"Jennifer Stanley was arrested and booked into the Harris County Jail, charged with abandoning / endangering a child with intent to return," says Pct. 4 Constable Mark Herman in a statement released on Monday. "Her bond was set at $1,000.00 out of the 263rd District Court."
Stanley was able to post bond. The charge is a third degree felony offense.