DEA seeks contractor to burn 1,000 pounds of marijuana per hour in Texas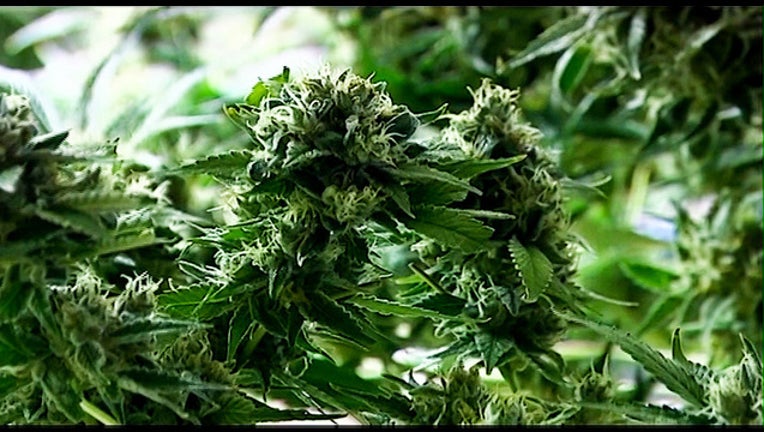 The Drug Enforcement Administration seizes a lot of drugs every year. Now, they are looking for someone to help destroy them.
The DEA is looking to award a contract to a company that can incinerate bulk marijuana, pharmaceuticals, other controlled substances and evidence that is no longer of evidentiary value.
The contractor's services are needed for work in Houston, Galveston, Beaumont, McAllen, Brownsville, Corpus Christi, Laredo, Eagle Pass, Del Rio, San Antonio, Austin, and Waco.
There is a list of requirements the contractor must meet. They must have an incinerator capable of processing at least 1,000 pounds of bulk marijuana per hour. The incinerator must also be able to operate a minimum of eight consecutive hours, and have the capability to destory marijuana to a point where there are no detectable levels.
There are also several security requirements. During incineration, DEA personnel and contractor personnel appointed by the DEA will be present. The contractor must have a closed circuit cameras that can be accessed by the DEA "to ensure the proper destruction of its drugs and safety of its representatives."
For more information, find the listing here.
According to a posting on the Federal Business Opportunities website, this is anticipated to be awarded to Tuscon Iron & Metal:
The Drug Enforcement Administration (DEA) intends to issue a single, Firm Fixed Price Purchase Order in accordance with the Federal Acquisition Regulation (FAR) Part 13. This is anticipated to be a sole source award to Tucson Iron & Metal. The award will be for destruction by incineration of evidence located in the following cities in the state of Texas - McAllen, Brownsville, Corpus Christi, Laredo, and Eagle Pass. Research has shown there is only one vendor in close proximity to the district and resident offices of McAllen, Brownsville, Corpus Christi, Laredo, and Eagle Pass capable of providing the services necessary for this requirement. The applicable North American Industry Classification System Code (NAICS) is 562213, "Solid Waste Combustors and Incinerators" and the Small Business Size Standard is $38,500,000.00. A Justification for Other Than Full and Open Competition has been approved and will be posted at the time of award. Interested parties may identify their interest and capabilities to respond to the requirement. Capabilities Statements shall be submitted electronically to alyse.n.girard@usdoj.gov no later than the closing date of March 25, 2019 at 10:00 a.m. EST. A determination by the Government not to open the requirement to competition based on responses to this notice is solely within the discretion of the Government. This notice of intent is not a request for competitive quotation. A Request for Quotation (RFQ) will not be made available. Late submissions will not be accepted.