Cutest proposal ever - Nick & Sara get engaged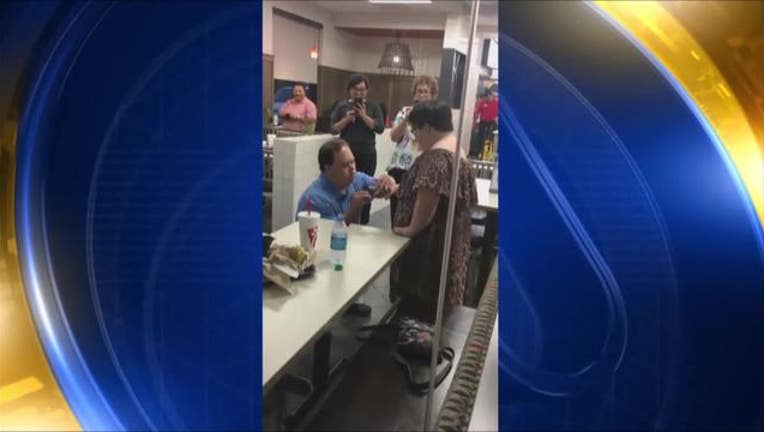 AUSTIN, TX - Nick and Sarah have known each other since they were three years old!!! On Monday, Nick built up the courage to ask for Sarah's hand in marriage at the Chick-fil-A on South MoPac in Austin, Texas. He tries every finger, until she points which one. How sweet is that?!
Thanks to our sister station, FOX 7 in Austin, Texas for this contribution.