Clinton, Bush steady fundraising amid GOP summer Trump slump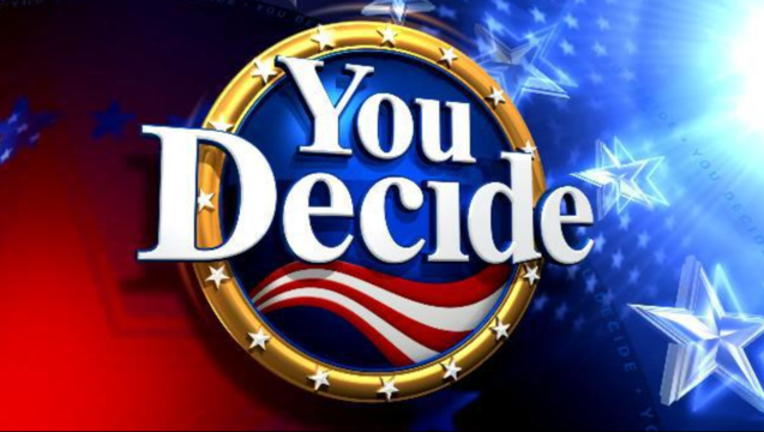 WASHINGTON (AP) — Voters won't cast their first ballots in the presidential race until February, but donors have been making their picks for months.
Midnight Wednesday marked the end of a three-month period of fundraising. When the candidates turn over those financial documents to federal regulators IN two weeks, voters will have the clearest look yet at how the 2016 money race is shaping up. For two major presidential hopefuls, New Jersey Gov. Chris Christie and Ohio Gov. John Kasich, this will be their first fundraising report since entering the contest in July.
The documents will include names of donors who have given at least $250, as well as details about how the candidates are spending their money. Information about the biggest money of all — from million-dollar donors giving to limit-free super PACs that support candidates but aren't controlled by them — isn't due to federal regulators until January.
Three campaigns shared their fundraising totals on Wednesday. What we know so far about the candidates' finances:
___
GOP'S SUMMER TRUMP SLUMP
It was Donald Trump's world, and everyone else was just living in it. The celebrity real estate mogul, the unlikely Republican standout of the summer, exacerbated what is traditionally the toughest time to raise money — the vacation-filled months of the year before the election. And because Trump is largely paying for his own campaign, he felt no summer fundraising pressure whatsoever.
As the other campaigns tamp down expectations for their fundraising numbers, aides have often placed much of the blame on the attention drawn to Trump. Another issue, they say: the size of the Republican field, now 15 candidates with Rick Perry and Scott Walker recently dropping out.
Curt Anderson, a senior strategist for Louisiana Gov. Bobby Jindal, perhaps best encapsulated the message coming from most campaigns with his candid assessment of the longshot GOP presidential candidate's finances: "When you see it, it's not going to be like, 'Whoa, he's loaded.' It's going to be like, 'Oh. He raised some money.' "
___
CLINTON'S STEADY FUNDRAISING
On the Democratic side, Hillary Rodham Clinton — a former first lady, New York senator, secretary of state and second-time presidential candidate — has finely honed her skills as a traditional political fundraiser. Her campaign said it raised $28 million over the past three months. The majority of that money came from dinners, receptions and other functions where the price of entry was often $2,700, the legal maximum.
They included large soirees in the Hamptons and Washington, gatherings at the New York homes of fashion designers Kenneth Cole and Tory Burch and West Coast money jaunts involving tech moguls. All told, there were about 60 of these events, which netted at least $19 million, according to an Associated Press review of basic information about the events provided by the Clinton campaign.
A super PAC helping Clinton has also ramped up its efforts. Aides said they've secured more than $25 million in commitments since July 1, money the group can deploy in advertising to help shape her image.
___
BIG SPENDERS CLINTON AND BUSH
Clinton's steady stream of campaign cash is vital because she has, by far, the largest election operation of any presidential candidate in either party. Within the first few months of her campaign, she'd put more than 340 people on the payroll. Bush — another seasoned candidate thanks to a family with two former presidents — appears to have the second-largest campaign.
Within two weeks of making his presidential bid official in mid-June, the former Florida governor was paying the salaries of 55 employees, Federal Election Commission documents show. He spent almost $300,000 on chartered planes around the time of his announcement, a practice that aides say they've dialed back.
The biggest concern of such an operation is how to continue to pay for it. Walker departed the race a few weeks ago because he couldn't afford his sprawling campaign of nearly 100 staffers. But like Clinton, Bush has a steady approach to fundraising. Since July 1, his campaign has held at least 40 fundraisers, including one in St. Louis on Monday night, according to invitations posted online. The documents his campaign files in two weeks will show whether Bush's spending and fundraising are in sync.
___
SMALL-DOLLAR RAINMAKERS CARSON AND SANDERS
On Wednesday, the two online fundraising stars of the presidential election, Republican Ben Carson and Democrat Bernie Sanders, both shared their latest fundraising totals. The tallies underscored their success with contributors chipping in just a few bucks at a time.
Carson, a retired neurosurgeon with no political experience, confirmed that he'd raised about $20 million in the past three months.
Sanders, a Vermont senator and self-described socialist, has hit his stride in the progressive wing of the Democratic Party. His campaign said it raised roughly $25 million — nearly what front-runner Clinton had — from July to the end of September.
He wrote in a fundraising e-mail just before noon Wednesday that his campaign had reached 1 million contributions online — a benchmark that President Barack Obama, another successful online fundraiser, didn't hit until February 2008, in the heat of primary elections.
One money drive alone netted $1.2 million. That amount came in when he lashed out at a pro-Clinton super PAC and turned the episode into a fundraising opportunity.
___
SIGNS OF CREATIVITY — OR DESPERATION?
Kentucky Sen. Rand Paul spent much of the two years preceding his presidential announcement distancing himself from his libertarian, three-time presidential candidate father, Ron Paul.
In an interview with The Associated Press at the beginning of the year, Paul said his dad would play a limited role in his political operation. But lately, Paul can't get enough of his father in one important way: fundraising. Since mid-August, the elder Paul has authored a half-dozen fundraising missives on behalf of his son.
Democratic longshot Martin O'Malley is also going back to his roots — music — as he tries to raise quick cash to keep his campaign afloat. In recent days, the former Maryland governor has been promoting a fundraising raffle with the prize of a special O'Malley song.
"He'll write the lyrics himself, he'll strum the tune, and you'll get your own personal song from the governor," one fundraising email promises.
___
Follow Julie Bykowicz on Twitter at: http://twitter.com/bykowicz