Christopher Columbus statue defaced with red paint in Houston's Bell park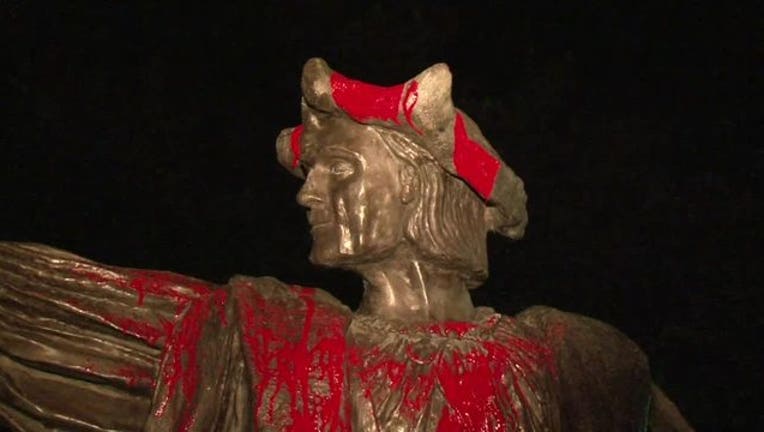 HOUSTON, TX - Houston police say vandals threw red paint on the Christopher Columbus statue in Bell Park overnight.
Police were notified about the incident around 10:30pm on Thursday night, and were called to the scene on the 4800 block of Montrose.

The 7" tall, half-ton bronze statue of Christopher Columbus in Bell Park was commissioned by the Italian/American Organizations of Greater Houston, Inc. in 1992.  The vandalism erupted amid heated tensions  in Charlottesville and the push to remove Confederate monuments from public parks. Many Confederate statues have also been splashed with red paint. There are no suspects at this time in the case.
If you have any information in this case, please contact Crime Stoppers 713.222. TIPS.
Keep informed with new updates on this developing story.