Chick-fil-A angers fans by discontinuing spicy chicken biscuit, changing BBQ sauce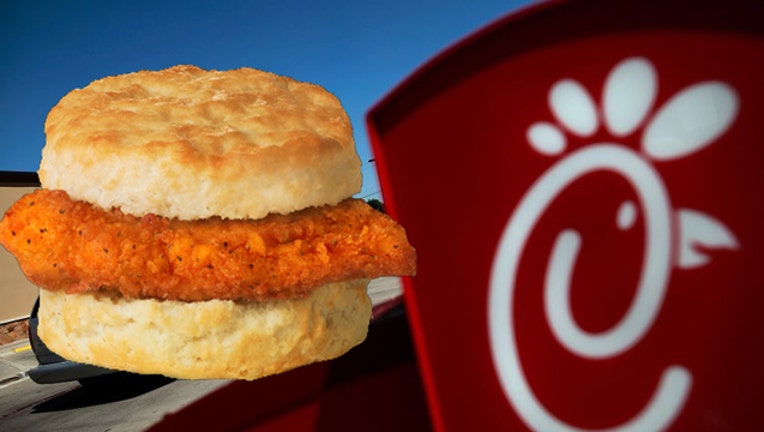 article
(FOX 13) - Chick-fil-A made changes to its menu and BBQ sauce and fans of the fast food chain are letting the company know they are not happy. 
Chick-fil-A's Facebook page is being bombarded by angry chicken-eaters after it replaced its spicy chicken biscuit with its newest offering: the Egg White Grill.
"Why did you get rid of the Spicy Chicken Biscuit? My entire reason for getting breakfast at Chick-fil-A is gone," Justin Scott wrote on the page. 
Jeff Ives said, "I am not pleased that the spicy chicken and biscuit is no longer on the menus for breakfast. Not a great start to my day beginning at Chick Fil A!! #FreeTheSpicyBiscuit #BringBackTheHeat"
Adding insult to the spicy lovers' injuries, Chick-fil-A has apparently abandoned its traditional barbecue sauce for a new flavor, Smokehouse BBQ. 
Mike Gallo wrote, "Southern California is rejecting the new " Smokehouse BBQ " sauce - I was lucky when I was able to pick up some catering packs before they were gone of the original sauce. Bring back what made your place famous- Your Original BBQ Sauce-"
And Jamie Douglas said, "Bring back the old bbq sauce pleeeeeease!! This new stuff is gross. — feeling emotional."
And Tori Kimble said she lost memories of childhood when the sauce was changed. 
"Dear Chick-fil-A
You cut me deep when you changed your BBQ sauce recipe. You cut me real deep.
Sincerely,
A Piece of My Childhood"
Amid those emotional pleas, however, were the usual stories of positive experiences only a trip to Chick-fil-A can offer. 
Jimmy Economos thanked his local restaurant for delivering a salad left out of his to-go order. 
"Chick-fil-A Chick-fil-A Jett Ferry Road THANK YOU! I just wanted you to know. I ordered lunch for my crew, when I picked it up and got back, we were minus 1 salad. I called the number on the receipt and they apologized and delivered the salad to us...AMAZING customer service! #chickfila."
And Chuck Wicker posted a photo with the caption, "See the guy with the umbrella? He's the manager of the Chick-fil-a in Oxford, MS. When the rain started, be broke out the umbrella and began walking people in and out so they wouldn't get wet. He even offered to walk me out but I declined. I've never seen this happen at any other place. Kudos to this guy and this store."