Car crashes into school bus near Huntsville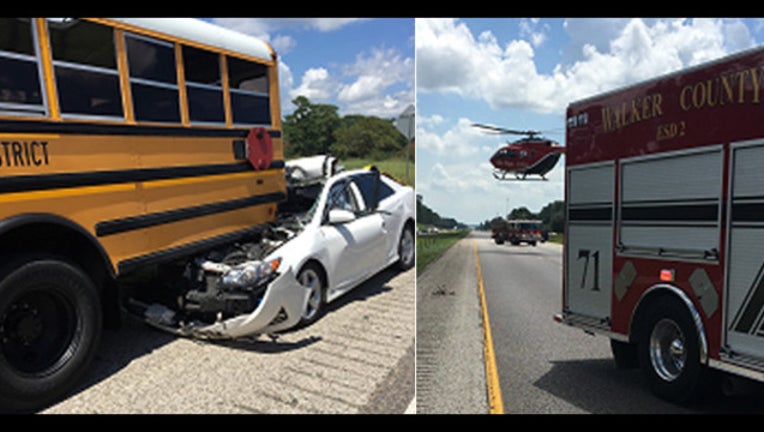 article
HUNTSVILLE, Texas (FOX 26) - A driver was injured on Wednesday afternoon after the car he was driving struck the rear of a Houston Independent School District bus on Interstate 45, slightly south of Huntsville.
The accident, reported in the southbound lanes of the highway near Park Road 40, left the driver of the car trapped behind the steering wheel for several minutes until New Waverly volunteer firefighters removed the man with help from hydraulic rescue tools. Walker County EMS treated the driver at the accident site before requesting that Life Flight medical helicopter take him to Memorial Hermann Hospital.
The accident caused all lanes of Interstate 45 to be closed for almost 30 minutes. Huntsville firefighters and Texas Department of Safety troopers also arrived to the accident site. Troopers will conduct the accident investigation.