Survey ranks Buc-ee's #1 for customer service among other gas stations
How far would you go to add a Buc-ee's stop to your road trip? According to a new survey, Americans are willing to drive farther out of their way for the chain than any other gas station.
The survey from electricity service provider Payless Power showed that Buc-ee's also ranked in the top five for cleanliness, price, food quality, and customer service.
MORE: Texas ranked 3rd best state for summer road trips, according to study
According to the survey, Buc-ee's ranked number one for customer service, second for food, and third for both cleanliness and cost.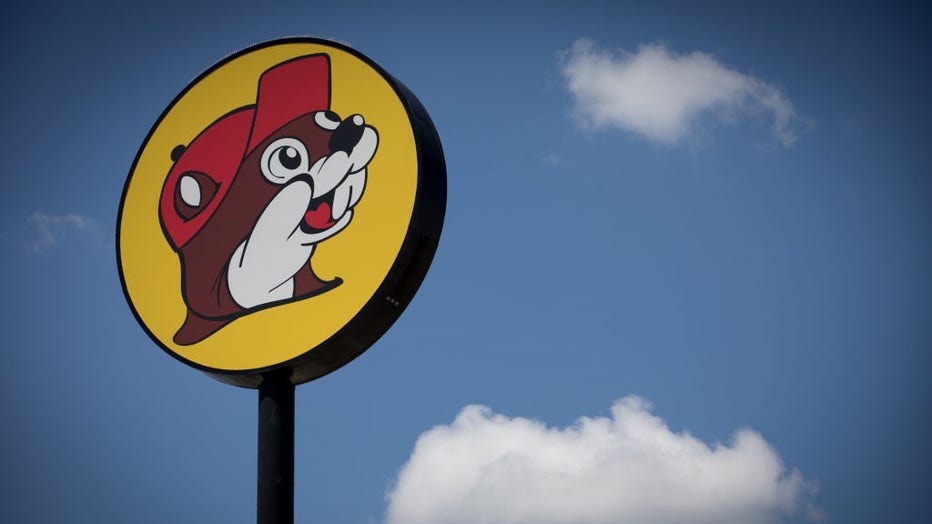 FILE PHOTO. A sign for a Buc-ee's convenience store. (Photo by Allison V. Smith for The Washington Post via Getty Images)
The only other gas station to rank in the top five for all four categories was Costco.
MORE: Bye Bye Buc-ee's: Tiny Buc-ee's in West Texas is gone
Also, according to the survey, people are willing to drive an average of 21 minutes out of their way to get to Buc-ee's, farther than they're willing to drive for other gas stations.
For the survey, just over 1,000 Americans – from baby boomers to Gen Z – were asked about their gas station preferences.
To see the full rankings from the survey, click here.