Broadcasting icon and Hall of Famer, Gene Elston dies.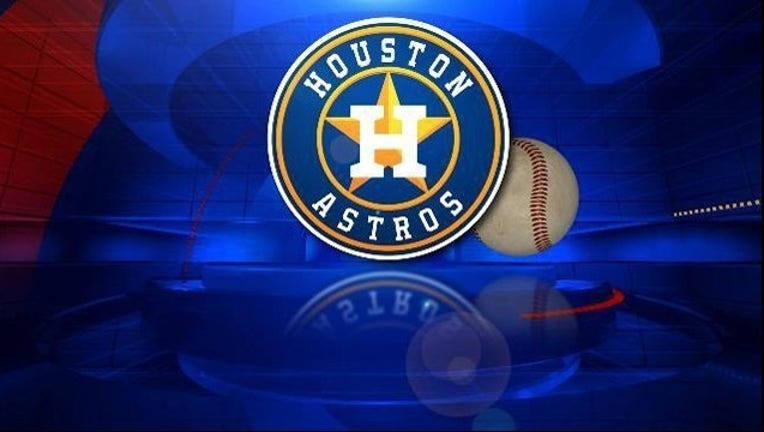 Broadcasting icon, Gene Elston has died at the age of 93. He was inducted into the Texas Baseball Hall of Fame in 1993.
The Houston Astros organization released the following statement:
HOUSTON, TX - The following is a statement from Astros President of Business Operations Reid Ryan regarding the passing today of Hall of Fame broadcaster Gene Elston:
"We are deeply saddened by the passing of Gene Elston. Gene helped introduce baseball to Houston as a part of the original broadcast team of the Colt .45s when the franchise was born in 1962. For 25 seasons, he served as the lead voice of the Colt .45s and Astros and called many of the great moments in franchise history. The memories he helped create are cherished fondly by the generations of Astros fans that he touched.
"On behalf of the entire Astros organization, I send my deepest condolences to Gene's family members and to his many friends and fans."
Elston, who was 93, broadcast baseball, primarily on radio, for close to 47 years. He was honored several times throughout his long career, with the highlight coming in 2006 when he won the prestigious Ford C. Frick Award, presented by the National Baseball Hall of Fame for "major contributions to baseball."
Additionally, Elston was inducted into the Texas Baseball Hall of Fame in 1993 and the Texas Radio Hall of Fame in 2002. His Astros career highlights include: 11 no-hitters, including Mike Scott's N.L. West clinching effort over the Giants on Sept. 25, 1986; Nolan Ryan's career strikeout number 3,509 on April 27, 1983, topping Walter Johnson's all-time mark; Eddie Mathews' 500th career home run; Astros clinching first postseason berth in franchise history in the October 6, 1980, one-game playoff at Dodger Stadium.
Overall, Elston broadcast Astros game for 25 seasons (1962-86). Following his stint with Houston, he broadcast both regular season and postseason MLB games nationally for CBS Radio through 1997.