Boy, 11, allegedly kills 8-year-old neighbor after fight about puppy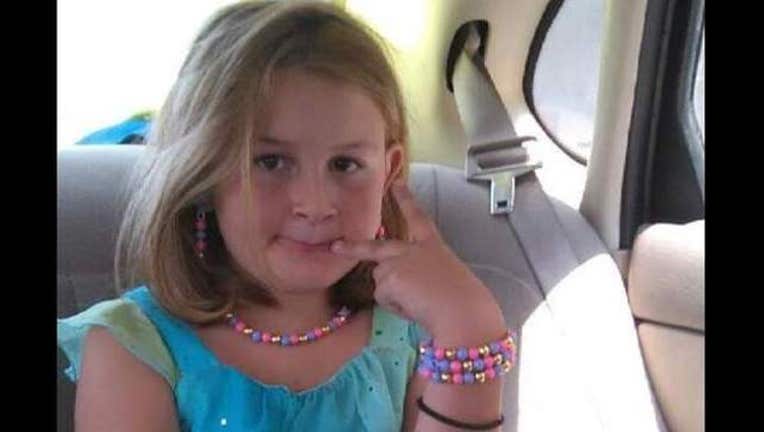 article
WHITE PINE, Tenn. (AP) — An 11-year-old boy has been charged with murder after he killed his 8-year-old neighbor, police said, and witnesses say it was because the girl wouldn't let him see her puppy.
Deputies were called to the neighborhood in White Pine, about 40 miles east of Knoxville, on Saturday night. The boy shot the girl from inside his home with his father's 12-gauge shotgun, said Jefferson County Sheriff Bud McCoig.
Latasha Dyer told WATE-TV (http://bit.ly/1KWbDPA) her daughter was playing outside when the next-door neighbor asked to see the puppy. McKayla told the boy "no," and he shot her, Dyer said. A neighbor, Misty Edwards, said her niece was playing with the girl and saw what happened.
"She was a precious little girl. She was a mommy's girl. No matter how bad of a mood you were in she could always make you smile," Dyer told the station. "I want her back in my arms."
The sheriff would not discuss the motive with local media, and the sheriff's office did not immediately return messages from The Associated Press.
The shooting happened in a neighborhood where all the kids knew each other and played together, McCoig said.
The two children went to the same school, where McKayla was in second grade and the boy in fifth grade. Dyer said the boy had bullied her daughter before, when they first moved to the neighborhood.
"He was making fun of her, calling her names, just being mean to her," she said. "I had to go the principal about him and he quit for a while, and then all of a sudden yesterday he shot her."
The boy was scheduled to appear in court on Monday on a charge of first-degree murder. The hearing was closed because he is a juvenile, and authorities have not released his identity to the public.
Maykayla's family has created a GoFundMe page.
"We are raising money for (Maykayla's) memorial. An eight year old girl taken home way to early due to gun violence," the GoFundMe page says. "She is my cousin and her family needs the money for her memorial services. We appreciate all your support. Please pray for her mother."