Blue Bell Ice Cream to begin phase four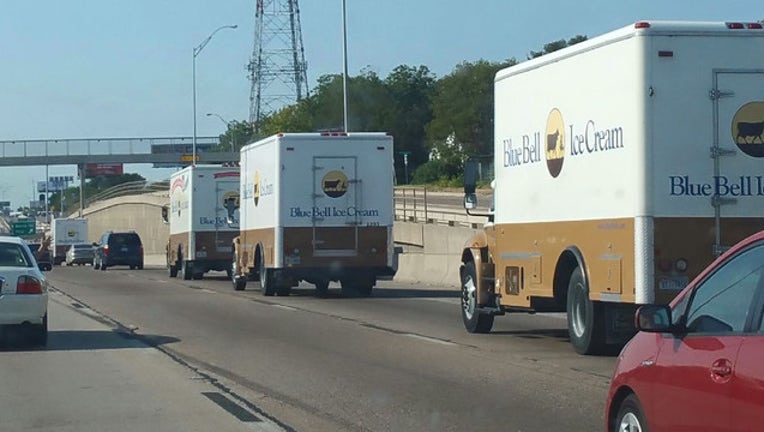 HOUSTON (FOX 26) - Blue Bell Ice Cream will be available in Louisiana and Jackson, Miss., and its surrounding areas beginning Dec. 21.  This is the second-to-last phase in the company's five phase market re-entry plan.
"We are excited to announce phase four and look forward to expanding our distribution area," said Ricky Dickson, vice president of sales and marketing for Blue Bell. "Our customers have shown great patience over the past several months and we cannot thank them enough."
To begin phase four, Blue Bell will bring back 115 of its employees who were put on paid furlough earlier this year bringing the total number to approximately 1000 company-wide.
November has been busy for Blue Bell. At the beginning of the month the company entered phase two, less than two weeks later it announced phase three will begin in mid-December and its Brenham, Texas, production facility began making ice cream again on Nov. 18.
"We have made great strides over the past month," Dickson said. "Our next big step is the phase three entry on Dec. 14. With the reopening of our Brenham plant in November, we are able to build enough inventory to enter phases three and four before the end of this year. Also, this will allow us to expand our flavor selection."
For now Blue Bell is producing five flavors of ice cream in the half gallon and pint sizes: Buttered Pecan, Cookies 'n Cream, Dutch Chocolate, Homemade Vanilla and The Great Divide. More flavors will be added in the future. 12-pak Homemade Vanilla Cups and 12-pak Homemade Vanilla and Dutch Chocolate Cups are also available in stores.
For more information and to find out where Blue Bell is available visit bluebell.com.