Betsy DeVos' $40 million yacht untied from dock, set adrift by vandals in Ohio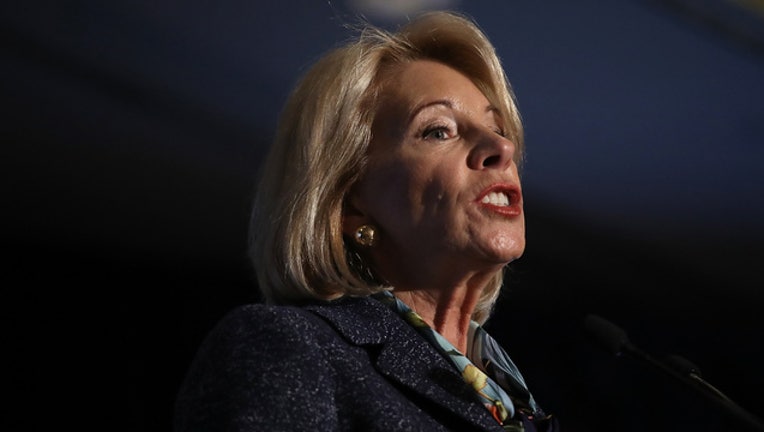 article
A $40 million yacht owned by the family of U.S. Secretary of Education Betsy DeVos was vandalized last weekend while it was tied up at a dock in Huron, Ohio.
According to the Toledo Blade, the Seaquest was moored at Huron Boat Basin in Huron Saturday night. Sunday morning at 6 a.m., the captian of the 163-foot yacht called police and reported that he and the crew realized that someone had untied the $40 million yacht and set it adrift.
The yacht hit the dock, causing about $5,000 to $10,000 in damages, mostly in large scratches and scrapes, before the crew regained control of the boat. 
DeVos was in Ohio earlier this month to tour a career center and a correctional treatment program. It's unclear why the yacht was in Huron.
The Seaquest is one of 10 vessels owned by the DeVos family.
Authorities are reviewing surveillance video.
Information from the Associated Press was used in this report.