Best ways to enjoy bacon on International Bacon Day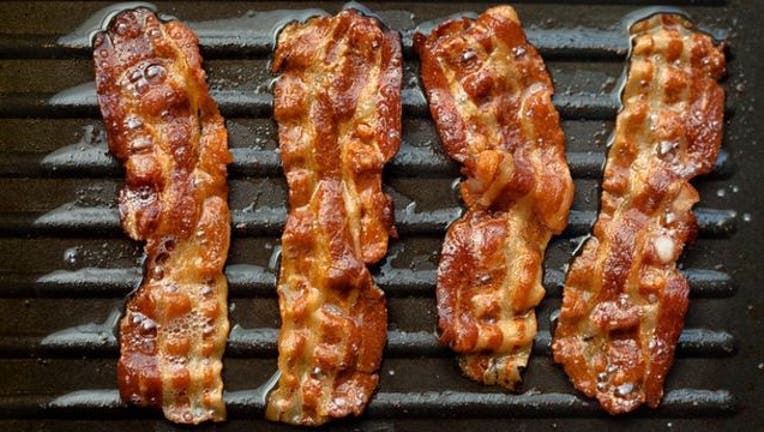 article
(FoxNews.com) - Americans love bacon. The average American eats nearly 18 pounds per year, according to Bacon Today.
That's a lot of pork. Over the past decade, egg's best friend has taken centerstage as the meat du jour. This Saturday, Sept. 3, we salute the porcine product on International Bacon Day.
But if you think the only way to acknowledge this food holiday is just by grabbing a few slices you'd be very wrong. There are plenty of ways to celebrate and keep riding that bacon high all weekend long.
Step 1. Buy lots of bacon
There are some great bacon breaks you can find online. Retailers are offering coupon codes, deals and discounts. You just have to know where to look. Baconfreak.com is offering a 20 percent deduction off of your entire online purchase while J&D's Foods has two deals available: 30 percent off of Baconnaise, a bacon-flavored spread, or you could get 11 percent off their Jalapeno Bacon Salt. Both deals are available until Oct. 10 and neither requires a code.
Read the full story on FoxNews.com.