Atheist group sues Bradley County sheriff over Facebook post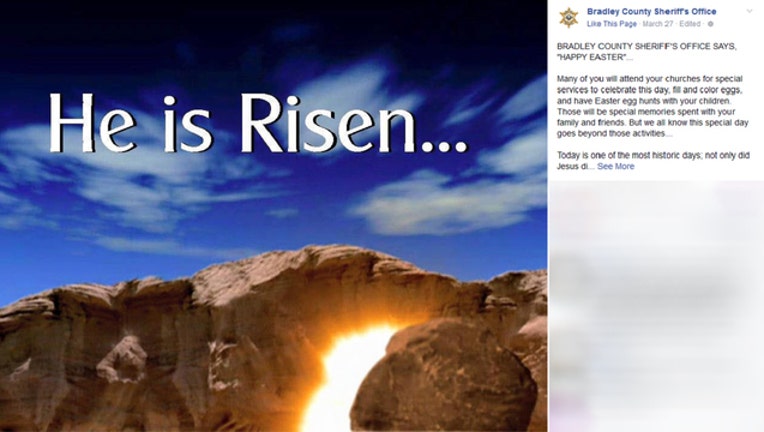 article
CLEVLAND, Tenn. (AP) — An atheist group and an anonymous Bradley County woman are suing Sheriff Eric Watson over posts on the sheriff's office Facebook page.
According to the lawsuit filed Monday in U.S. District Court for East Tennessee, objectionable posts include one from Easter that quoted the Bible and proclaimed of Jesus, "He is risen."
The complaint also says Watson censors critical comments.
American Atheists and Jane Doe want a court order forbidding Watson and his staff from promoting religion on official government media and from censoring comments.
They are also seeking monetary damages and attorney's fees.
Jane Doe has asked the court to remain anonymous because she fears retaliation.
Sheriff's Office spokesman James Bradford said Monday he couldn't comment on the lawsuit because the office has not yet been served with it.