Astros prediction to head to the World Series this year so far coming true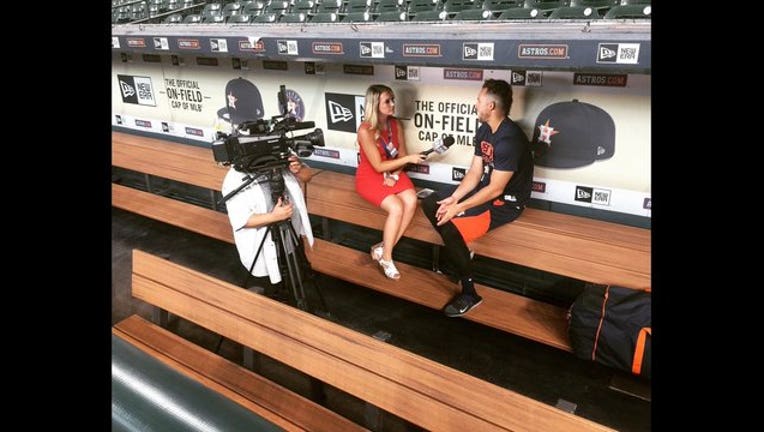 article
HOUSTON, Texas (FOX 26) - George Springer outfielder for the Houston Astros wears the number 4 every time he steps out onto the field at Minute Maid Park. His teammates however are far from fourth place and as of Friday morning they lead the AL West with 54 wins. Also known as the best team in baseball.
"We are playing well and I'm enjoying this run so far", says Springer.
So we sat down with him in the dugout to talk about a prediction that goes back to 2014. That year Sports Illustrated put out a magazine with Springer on the cover, stating that 2017 would be the year the Astros not only make it, but win the World Series.
"The goal is to get here and if it happens I want to know who wrote that and I want to see whatever else he's got in store for us", says Springer.
Fans remember lining up to get their own copy.
"I had to drive across town to even find a copy of that Sports Illustrated magazine because no stores had it", says Chris Glaser.
"We found it at the airport actually and we got him to sign it", says Freya Ross.
Many believing what the story says, calling it the prophecy of the season.
"This is our year most definitely", says Jennie Ross.
With the Dodgers just one win behind the Astros, it's likely the two teams will be big rivals.
"I think this time they will do it because they have a good strong team as well", says Barry Ross.
"Definitely have to go with my Astros and hopefully it's going to be the Dodgers", says Ignacio Salazar.
Springer says he's looking forward to seeing how the second half of the season goes, but for now he'll be dreaming of October.
"The goal is to have that champagne shower again, that was fun, that was awesome and that's something you work for all year", says Springer.