Astros fans gearing up for the World Series, here's a few things you should know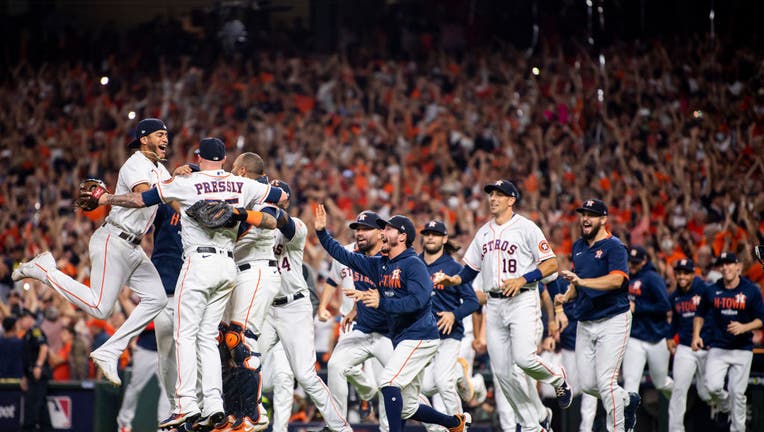 HOUSTON - If the Atlanta Braves win Saturday night's game against the LA Dodgers that means the Houston Astros will take on the Braves right here at home for the first game of the World Series.
However, if the Dodgers win Saturday night and Sunday night that means the Astros will play the Dodgers on their home turf Tuesday.
RELATED: Astros win ALCS, headed to the World Series
Tickets for the World Series will not be available to purchase at the Minute Maid Park box office, fans need to go to the Houston Astro's website to buy them.
Right now the starting price for even a nose-bleed seat is around $500.00. Tickets will also be available on third-party sites like Vivid Seats and Ticketmaster.
The Astros say tickets are limited so fans, who want to guarantee their seats, should buy 2022 season tickets, which are also on sale now.