Animal cruelty fugitives wanted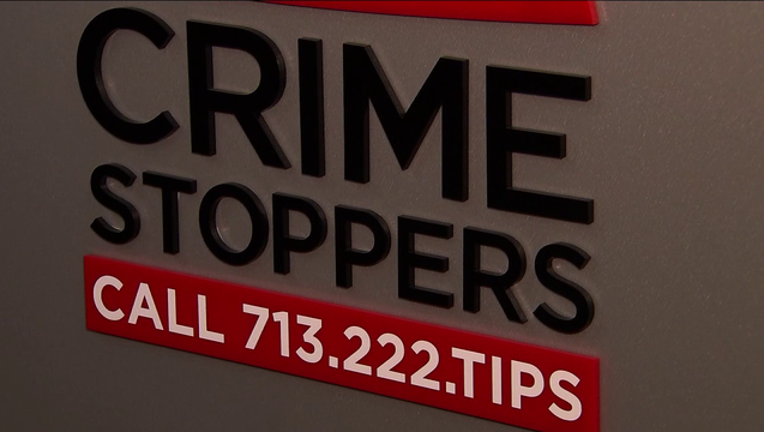 HOUSTON (FOX 26) - At the Crime Stoppers headquarters in downtown Houston, Andy Kahan lists a number of wanted fugitives -- including Alan Montelongo, who is wanted for animal cruelty.
"He took a two-month-old golden retriever and he threw it against his wall and bashed it and killed it and then he eventually put it in the trash can," says Kahan.
"That person needs to be brought in off the streets, because as Andy stated there are statistics to show that that doesn't stop there, that those crimes are inevitable, he will go on to other crimes and so you want to get that guy off the streets," says Tama Lundquist, Co-President of Houston PetSet.,
Catching these criminals is exactly what the Harris County Animal Cruelty Task Force is trying to do by raising awareness on what animal abuse is.
"They can't pick up the phone and say 'I need help'. They can't take themselves to a shelter," says Tena Lundquist Faust, also Co-President for Houston PetSet. "They need our citizens to protect them. They are vulnerable. So it's important that if somebody sees cruelty or what they suspect is cruelty, to call and report it."
There is also Bob Hai Hong Dinh who is wanted for three counts of cruelty to non-livestock animals, this after law enforcement went inside his home.
"They lost track of the animals they actually saw in the residence. Some of them sadly were deceased. The officers reported that they had difficulty walking into the home because there were swarms of bugs, just like a cloud of bugs, largely flying insects all over the place," says Kahan.
Robert Turner is also currently wanted for two counts of animal cruelty after being evicted from his apartment and leaving his dogs inside.
Both Altherrea Joy Daniels and Quinton Tremond Daniels are wanted for four counts of animal cruelty after puppies were found chained up in a backyard with no food and a dish full of old green water.
Lastly, Gregoria Benavides is wanted after her dog allegedly attacked and killed another dog. Kahan says, "This is two charges of neglect, also had a ringworm, major hairloss, the dog was emancipated and it also had an embedded collar that appeared infected as well."
There will be a Animal Cruelty Seminar at Crime Stoppers on February 13 at 6:30 p.m. If you're interested, click here for more information.
To report crimes, call the Harris County Animal Cruelty Task Force number at (832)927-7297.
If you have any information about the whereabouts of these fugitives call Crime Stoppers anonymously at (713)222-TIPS.