Abused cat returned to owner charged with abusing it after emergency leg amputation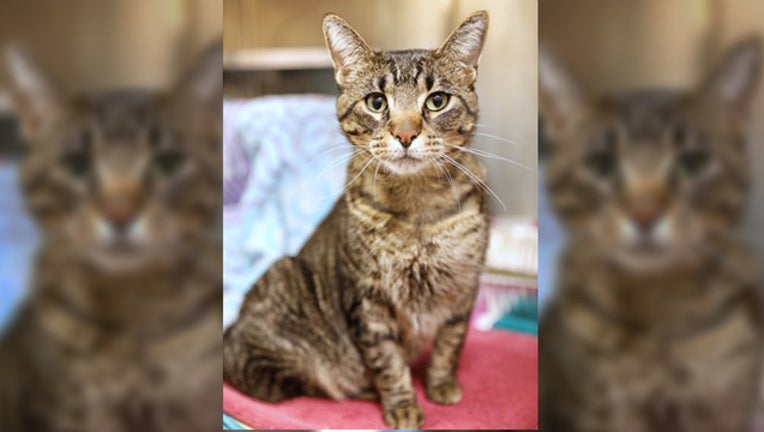 article
A cat who had its leg amputated after being severely mistreated is being returned to the same woman who has been charged with abusing her. 
Gwendolyn Maddy was arraigned last week on an animal cruelty case in Washtenaw County. During the hearing, the Assistant Prosecutor and her attorney reached an agreement that returns her cat, Blanco, to her home.
Animal cruelty invstigators from the Humane Society of Huron Valley (HSHV) took in Blanco after receiving a complaint of animal cruelty from a veterinarian's office.
According to the HSHV, Maddy took the cats to multiple veterinarians after the cat broke one of its legs. The HSHV reports the cat had an exposed bone and a dislocated hip.
Maddy refused to follow treatment advice from the veterinarians, the HSHV said, and Blanco had to have the leg amputated because it was becoming necrotic and was in severe pain.
The HSHV reports Maddy refused to allow surgery and several veterinarians dropped her as a client due to her month-long refusal to provide care to the cat.
After being called on the report of animal abuse, the HSHV seized the cat and provided an emergency surgery to remove its leg.
According to the HSHV, this was not an issue where Maddy could not afford the care and was also not an isolated incident.
"This was not a financial issue. And, according to one vet, this is not the first incident. Reportedly, Ms. Maddy previously had a puppy with a disfigurement, and another cat with a broken leg that she refused to treat. In this case, Ms. Maddy had no justification for refusing treatment other than, as she said, she did not want a 'deformed' cat. Instead, she chose to just have the bandages repeatedly changed, causing the cat agonizing pain," says HSHV Cruelty Investigator Naomi Smith.
Smith also said it's not known how the cat was originally injured.
"The defendant's explanations varied from being 'accidentally dry-walled into a wall' to getting stuck in a fence," she said.
Despite all of that, the cat was returned to Maddy's care, something HSHV is strongly opposed to, given the history.
"We're strongly opposed to Blanco returning to his owner, especially under a few vague stipulations. He is doing so well now. This is the first time I've seen a victim of animal cruelty returned to an owner before evidence is presented or testimony is heard. Ms. Maddy has already demonstrated that she is not equipped to provide this cat with humane care or to follow doctor's orders - or we wouldn't be here. HSHV also had to call the police three times for Ms. Maddy's repeated harassing behavior against our employees," says Tanya Hilgendorf, HSHV's President and CEO. 
Maddy is due for trial in the case in February.