A passenger yelled at by a flight attendant is asked to leave the flight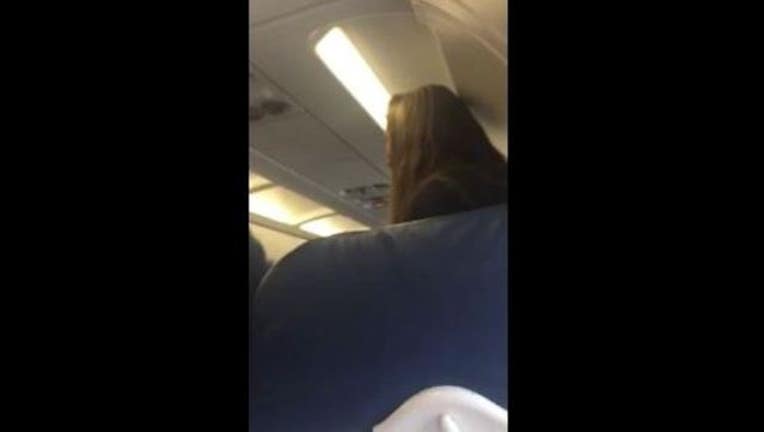 A passenger on American Airlines flight 408 traveling from Phoenix to Portland on October 11 was asked to leave the flight after exchanging heated words with a flight attendant.
A video uploaded to YouTube by Bill Byrne, a passenger on the flight, shows footage from the event.
According to Byrne's description in the video, a flight attendant named Tim asked a female passenger to move aside to let someone by. Tim then yelled at her to move. After sitting, the passenger mentioned to a different attendant that Tim had been rude. "Next thing we know, the girl is thrown off the plane," Byrne writes.
The woman can be heard sobbing in the video as the flight attendants ask her to leave. "That's enough!" one passenger says to the flight attendants, coming to the woman's defense. "This is the last time I fly American," says another.
"This can't be legal," the passenger says, but she gets up and leaves, as the remaining passengers boo the airline.