2 suspects in Ava Castillo murder charged in another shooting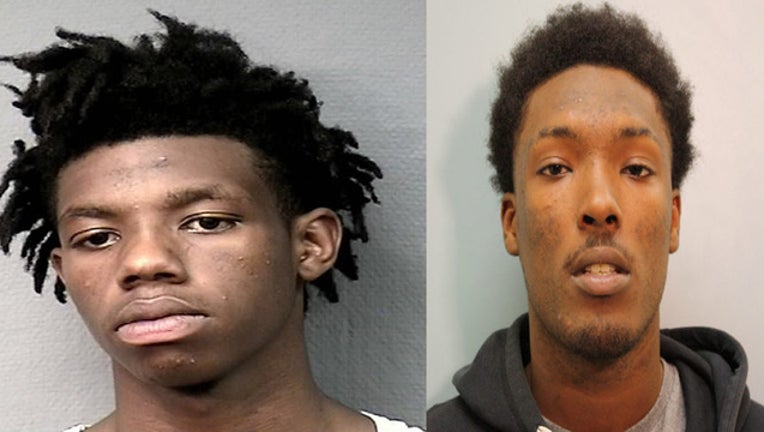 article
HOUSTON (FOX 26) -  
Teens Philip Battles and Ferrell Dardar, who are already charged in the capital murder of 4-year-old Ava Castillo, have been charged in the Nov. 8, 2016 deadly shooting of a man at a northeast Houston apartment complex.
Battles and Dardar, who are both 18 years old, are charged with capital murder in the death of 31-year-old Melvin Enrique Bonilla-Fuente. They are already in custody at the Harris County jail in the shooting death case of Castillo.
Bonilla-Fuente walked out of his vehicle in the parking lot of the apartment complex on Goodson Drive near Imperial Valley Drive when two males approached him as they carried pistols. At one point, Bonilla-Fuente was shot and Houston Fire Department paramedics took him to a hospital. 
Witnesses had reported seeing a red sedan with at least four black male suspects inside, however, only two males exited the vehicle and confronted Bonilla-Fuente. 
Investigators identified Battles and Dardar as suspects in the case and both men were charged on Wednesday for their roles in Bonilla-Fuente's death.