2 men, both out on bond, steal cash register from Harris Co. business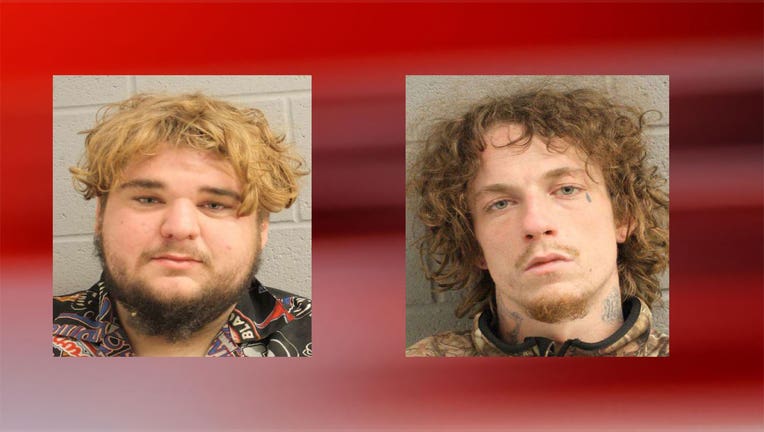 article
HARRIS COUNTY, Texas - Two men are facing charges following a robbery in Harris County on Tuesday.
According to authorities, deputies from Constable Mark Herman's Office were called out to the Lake Houston Brewry, located in the 10600 block of F 1960 Road East in reference to a burglary. 
SUGGESTED: Killed during sex: Harris County woman strangled by boyfriend, officials say
When deputies arrived, the owner said he had video surveillance of the two suspects who broke into the business. 
Authorities said the surveillance video captured two white males break into the business and steal the cash register. 
The constable deputy quickly recognized the suspects and positively identified them as Zachary Kaminski and Dylan Walker. Walker was also armed with a firearm in the video. 
Deputies stated that Walker was out on bond and had multiple open warrants for theft of a firearm, two counts of burglary of a motor vehicle enhanced, unlawfully carrying a weapon, retaliation, evading arrest, two counts of felony theft, burglary of a habitation and assault. 
Kaminski was said to be out on bond for evading. 
Both suspects were later arrested after a warrant was obtained. 
Bond for Walker was set at $40,000, while bond was not set yet for Kaminski.