13-year-old shot multiple times in SW Houston parking lot, investigation underway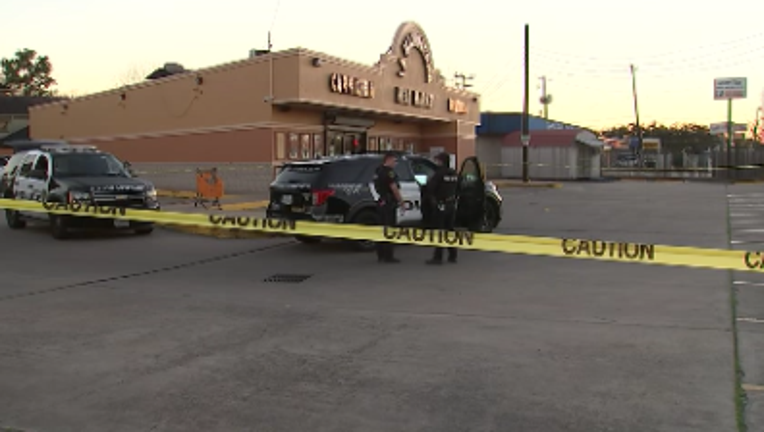 HOUSTON - An investigation is underway after a 13-year-old was shot multiple times in a southwest Houston parking lot on Tuesday afternoon. 
According to Houston police, the shooting occurred around 4:15 p.m. at the La Michoacana Meat Market parking lot, located on the 7500 block of Bissonnet. 
Police said the 13-year-old was a student being picked up at the location by a vehicle.
That's when police said a Hispanic male or Black male in a red hoodie comes up to the victim, who was sitting in front of the vehicle of the car that was picking him up, and the suspect shot inside the vehicle multiple times. 
Authorities said the 13-year-old was shot at least three times. 
The teen was taken to the hospital and is in stable condition in surgery, police said. 
Police also said while the suspect was attempting to flee the scene, they did strike another female juvenile, who was walking in the street and trying to get away from the gunfire. 
FOR THE LATEST NEWS UPDATES, DOWNLOAD THE FOX 26 NEWS APP
That victim was also taken to the hospital and is in surgery in stable condition. 
Authorities believe the suspect was seen in a newer model SUV gray 4-door with dark-colored rims. 
Anyone with information in this case is urged to contact the HPD Major Assaults & Family Violence Division at 713-308-8800 or speak anonymously to Crime Stoppers at 713-222-TIPS.