Zappos' big deal: Home for the Pawlidays!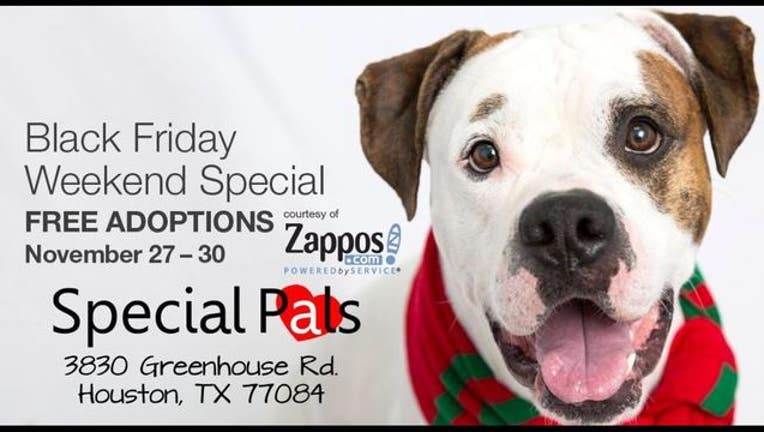 From Black Friday through Cyber Monday, Zappos will cover the cost of adoption for the cat or dog of your choice.
For every pet adopted over this four day period, Zappos.com will also donate an additional $150 to help save the life of another pet in the care of Best Friends Animal Society.
Houston has a shelter that is currently a partner with BFAS that you can visit to take advantage of this great deal. Special Pals, located at 3830 Greenhouse Road,and will be opening its doors this weekend to have you meet and adopt your new friend for life.
Adoption protocols are still in place, but all you have to do is stop by during business hours, go through the adoption steps, and your adoption fee will be waived and donated to this special cause.
Gain a new family member, and save a life! Details can also be found on the Special Pals Facebook page.