Houston weather: Freeze Warning issued for areas northeast of Houston on Monday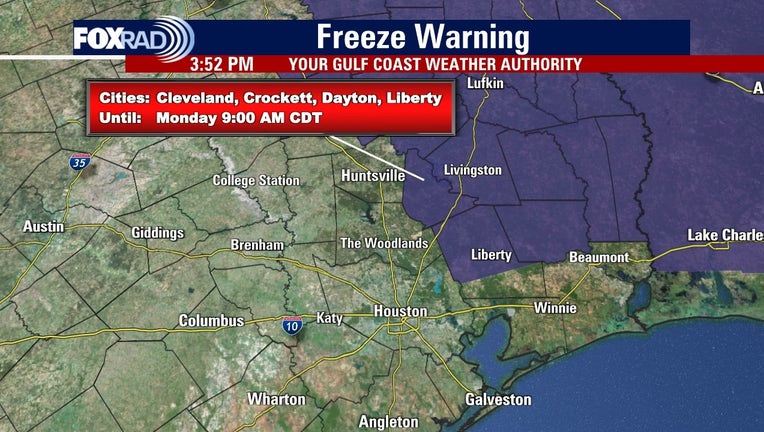 article
HOUSTON - Monday is the official first day of Spring, but it will be cold around the Houston area.
A Freeze Warning has been issued by the National Weather Service from 1 a.m. to 9 a.m. on Monday for Houston, Trinity, San Jacinto, Polk, and northern Liberty counties.
RODEO WEATHER: Luke Bryan performs at the final night of the Houston Rodeo; how will the temperatures look?
Our northeastern counties will be the coldest spot with temps in the mid to lower 30s.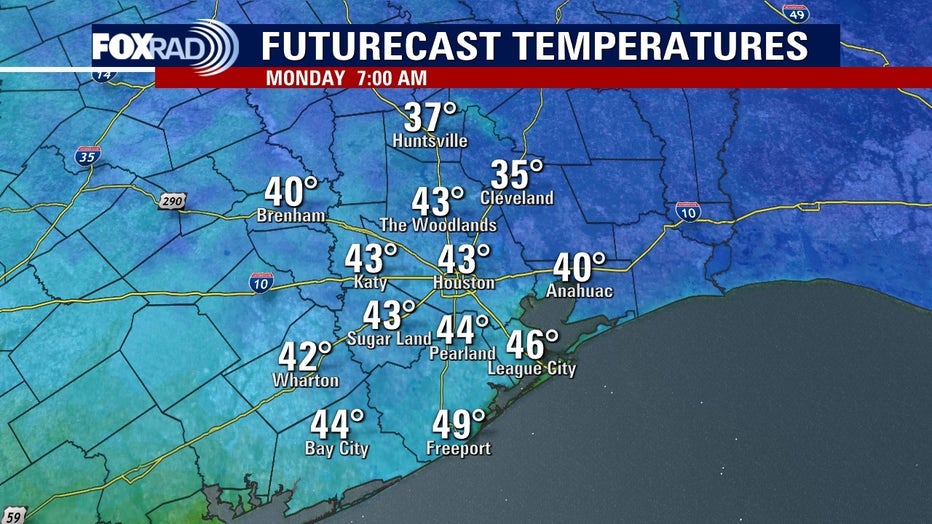 Frost and freezing temperatures could have a negative impact on sensitive vegetation.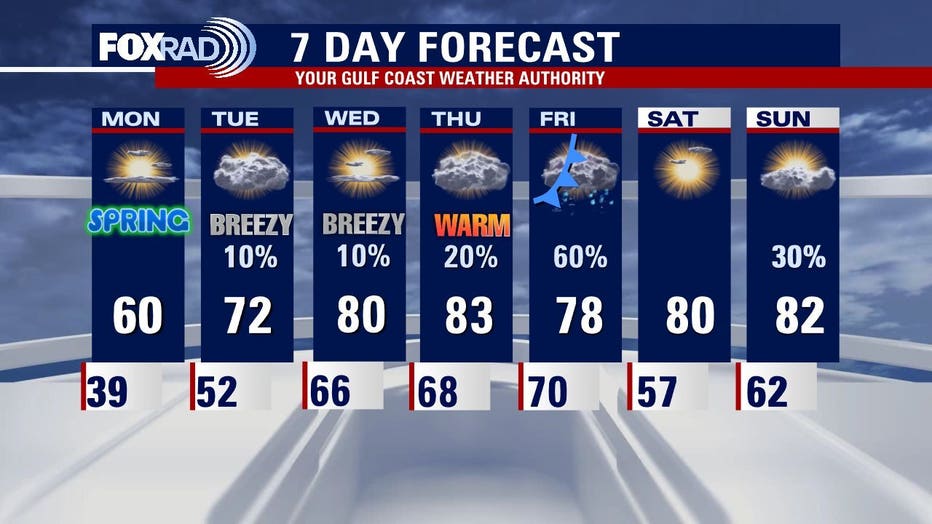 Take steps to protect plants from the cold. Make sure your pets are also safe from the cold conditions. Unprotected outdoor plumbing could also be at risk to damage.
KEEP UP WITH THE HOUSTON WEATHER
Conditions will be much milder Monday night and gradual warming will take place until another cold front arrives at the end of the week.