Yankees come back from the brink in Game 5, keep Astros from ALCS win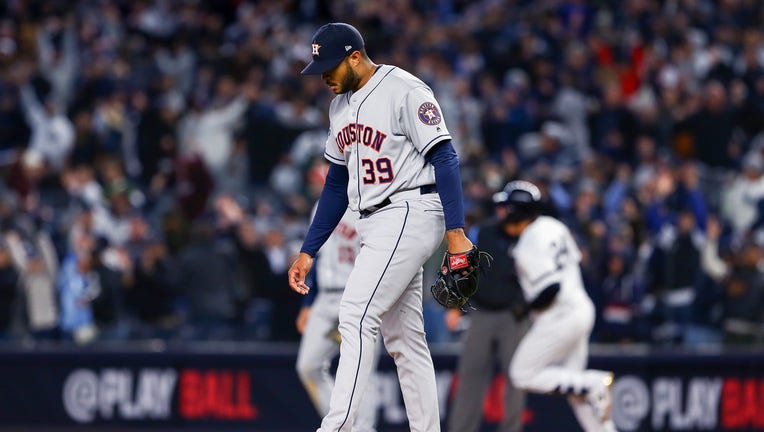 NEW YORK CITY - The Yankees come back from the edge of losing the series in Game 5 by beating the Houston Astros in a final score of 4-1. The series is almost tied at 3-2. The Houston Astros were just one win away from the World Series heading into Game 5.
DJ LeMahieu and Aaron Hicks stunned Justin Verlander with first-inning home runs, James Paxton made the early lead stand up and the New York Yankees won.
After the Astros scored on a wild pitch, LeMahieu homered on Verlander's second pitch and Hicks homered off the right-field foul pole, his first long ball since July after a lengthy injury layoff.
Paxton pitched six innings, and the Yankees' bullpen followed with shutdown relief.
The Astros won two out of the three games at Yankee Stadium. Although Houstonians were hoping to advance to the World Series on Friday night, now the teams head back to Texas, where the series resumes Saturday night without a day off.
___
The Associated Press contributed to this report.