Reports: Cowboys pursuing trade, not release, of QB Tony Romo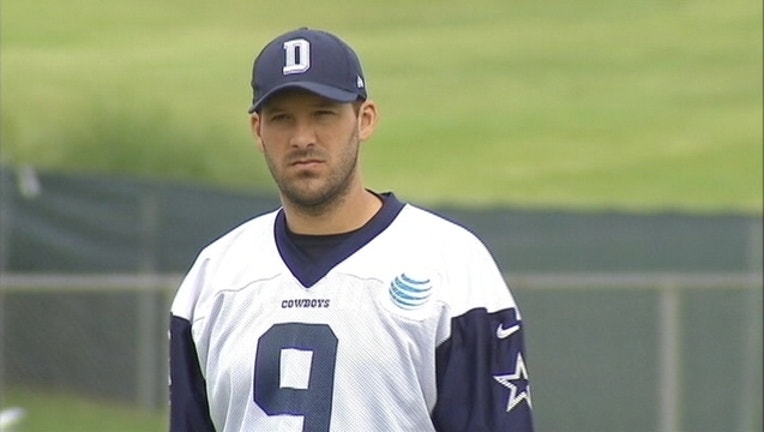 article
The Dallas Cowboys are pursuing a trade – not a release – of QB Tony Romo, according to multiple reports.
Romo's likely landing spot is either Houston or Denver, according to ESPN.
It seems even likelier Romo could remain in the Lone Star State after the Texans unloaded QB Brock Osweiler on Thursday to the Cleveland Browns. ESPN reported that Houston wanted to unload Osweiler's massive contract.
NFL free agency began at 3 p.m. Thursday. About the same time, Romo posted a video on his social media accounts thanking Cowboys fans for their support over the last decade and in the last 48 hours.
Romo was the Cowboys starter before getting injured during the 2016 preseason in Seattle. Rookie Dak Prescott took over and Romo never started another game for Dallas. Romo got some snaps and threw a touchdown in the team's final regular season game of the season.
Romo memorably held a press conference midseason where he said Prescott had "earned the right to be our quarterback." He also said the past few months had been a professional hell and "a dark place, probably the darkest it's ever been."
Romo also made it clear that he still felt like he could play the game, saying the competitive fire inside of him "hasn't left me... in fact, it may burn more now than ever."