Porzingis leads Knicks past Rockets for 4th straight win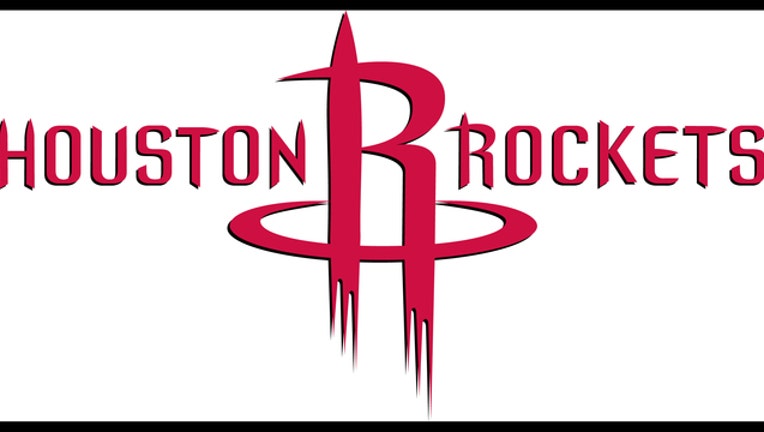 HOUSTON (AP) — Carmelo Anthony and Derek Fisher insist they knew months ago that Kristaps Porzingis was capable of this type of performance.
Porzingis had 24 points, 14 rebounds and seven blocked shots to lead the New York Knicks to a 107-102 victory over the slumping Houston Rockets on Saturday night.
Anthony long ago brushed off the uproar that followed the Knicks using the No. 4 pick on a player who was perceived to be a long-term project.
"It was concern from people who didn't know," Anthony said. "People didn't know what to expect. Nobody had ever seen him before and people were all so upset that the Knicks drafted him."
Porzingis became the first 20-year-old to post his stat line in a single game since Shaquille O'Neal in 1992-93. Did the Knicks really foresee seven-block nights out of the rookie?
"I know for a fact that that was one thing that jumped out to management and to Phil (Jackson) that was really impressive about his game on the defensive end," Fisher said. "Everybody, of course, was fascinated by the shot-making, but we thought the activity on the defensive end was one thing that would really give him a chance to be good."
The Knicks (8-6) won their fourth straight overall. They also snapped an 11-game losing streak against the Rockets and a 10-game skid when playing in Houston.
The Knicks didn't get their eighth win last season until Jan. 23, when they were 8-36.
James Harden had 24 points, 10 assists and seven rebounds as the Rockets lost for the sixth time in their last seven games.
The Rockets threw a wide variety of defenders Porzingis' way, utilizing Harden's strength, Trevor Ariza's length or Terrence Jones' combination of those two attributes.
But the 7-foot-3 rookie found ways to score, mostly with his jump shot, helping the Knicks have just enough in the matchup of teams who were both playing for the second straight night.
"I think every game, I'm feeling more and more comfortable," Porzingis said. "A few shots are going in, and hopefully, I'll continue shooting this way."
With the game tied at 95 with less than three minutes remaining, Porzingis blocked Harden's layup, and Anthony made a 3-pointer in transition. Porzingis later made two free throws to give New York a 100-99 lead with 1:22 left.
Ariza attempted a game-tying 3 with 20 seconds remaining, but it rimmed out and the Knicks rebounded.
Anthony picked up his third foul early in the second quarter and his fourth foul early in the third and was forced to watch much of the game from the bench. He was limited to just 14 points in 25 minutes.
The Knicks used a 34-point second quarter to hold a 58-53 lead at halftime. Porzingis had 10 points in that quarter on 4-of-5 shooting, including two 3s.
New York was 12 of 25 on 3s in the game. After holding an opponent to less than 100 points for the first time this season on Friday night, the Rockets fell to 2-7 when allowing 106 or more and 1-2 since firing Kevin McHale.
"Games like this, we've got to get it done," Harden said. "We didn't get enough stops. We've got to get stops."
Houston rested Dwight Howard, but his absence was barely noticed given the strong play from second-year center Clint Capela, who had the best game of his young career with career highs in points (16) and rebounds (14). Still, Houston fell to 1-4 without Howard.
TIP-INS
Knicks: Langston Galloway, who leads the league in 3-point percentage, went 2 of 4 from beyond the arc. ... Cleanthony Early (healthy scratch) was inactive for a sixth consecutive game. ... Several fans in attendance wore New York Jets apparel and cheered for the Knicks. The Jets visit the Houston Texans on Sunday.
Rockets: Houston missed six of its first 12 free throws and finished the game 20 of 28. .... Houston was without PG Patrick Beverley (ankle) for a fifth straight game, but he is on track to return to action Wednesday against Memphis. ... Capela was one rebound shy of a double-double at halftime.
LONG TIME COMING
The last Knicks win in Houston had been Nov. 18, 2004. Kurt Thomas led the Knicks in scoring with 23 points, and Tracy McGrady led the Rockets with 24. Ariza came off the bench for New York. McGrady was in attendance for Saturday night's game.
RED ROBIN
Knicks C Robin Lopez has a long history of feuding with opposing mascots in jest and had several run-ins with Rockets mascot "Clutch, The Rockets Bear" when he played for Portland. On Saturday night, after the halftime break, Clutch - donning a T-shirt with the Robin comic book character covered with a red circle and slash - tried to spray Lopez with a fire extinguisher and was quickly tackled to the ground by the 7-foot big man. Kristaps Porzingis and Carmelo Anthony watched with laughter.
UP NEXT
Knicks: Visit Miami on Monday.
Rockets: Host Memphis on Wednesday.