Htown Takeover: Sports rules Houston's Thursday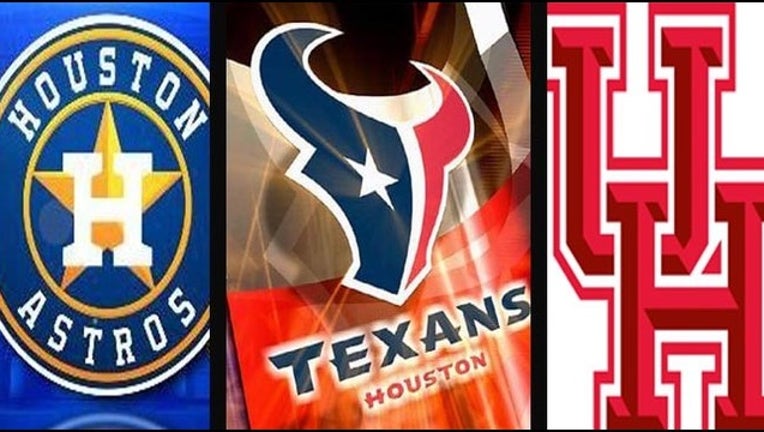 HOUSTON (FOX 26) - Thursday is an unbelievable day for Houston sports.
The Astros get their American League Division Series underway against the Royals in Kansas City.
Meanwhile, instead of playing on Sunday, the Texans are the NFL's featured Thursday night contest when they play host to the Colts at NRG Stadium.
And last but certainly not least, the unbeaten and red-hot UH Cougars play SMU in a nationally-televised college football contest. Most college football games, of course, are played on Saturdays.
So it's a crazy but great day for Houston sports. Here's a complete list of what's going on tonight:
ASTROS @ ROYALS, ALDS GAME 1  6:30PM
COLTS @ TEXANS  7:25PM
SMU @ UNIVERSITY OF HOUSTON  7PM