Houston falls 20-17 at UConn for 1st loss of season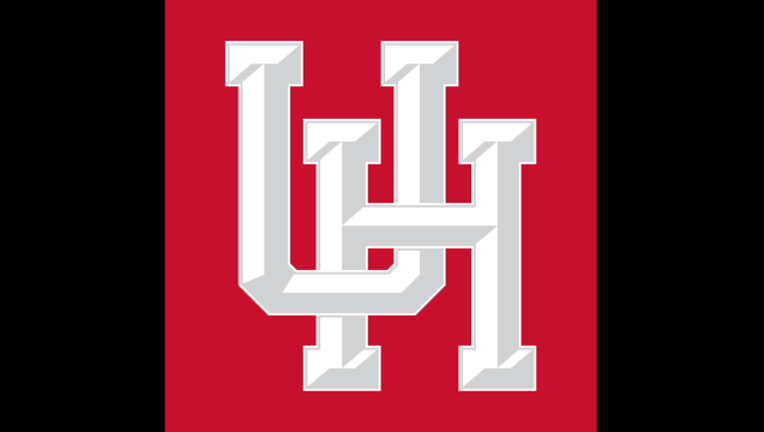 EAST HARTFORD, Conn. (AP) — Houston coach Tom Herman worried that his team was stepping into what he saw as a quintessential trap game against UConn.
The undefeated Cougars were coming off a big win over Memphis and looking forward to hosting Navy next week for a spot in the conference championship game.
He was right.
UConn's Noel Thomas caught two touchdown passes, including a 45-yarder on a trick play in the fourth quarter, and the Huskies held on for a 20-17 win on Saturday.
"This one hurts," Herman said. "It hurts really bad, because of where we were in the season and how much these kids have invested."
Houston (10-1, 6-1, No. 19 CFP) was held to just 318 yards in total offense after entering with averages of 43.5 points and 521 yards.
The Cougars played most of the game without Heisman hopeful Greg Ward Jr., who rolled his ankle last Saturday.
Kyle Postma, who engineered the Cougars' comeback against the Tigers, was 16 of 27 for 190 yards with a touchdown and an interception.
"(Greg) was only at about 70 percent, so we felt that Kyle gave us the best opportunity to win the game rather than Greg," Herman said.
Ward played a handful of snaps in the fourth quarter and came in for the final time after Postma was injured during Houston's final drive. But he was intercepted by Jamar Summers with 55 seconds left.
UConn (6-5, 4-3 American Athletic Conference) then ran out the clock, and its fans stormed the field.
"That's a moment I'll probably never forget in my life," senior safety Andrew Adams said.
Next up for Houston is next Saturday against Navy for the conference's Western Division title and a spot in the Dec. 5 AAC championship game.
"It's a real hard pill to swallow," Houston linebacker Steven Taylor said. "But we have other things to focus on."
Thomas, who caught seven passes for 108 yards, put UConn up 7-0 with a 4-yard touchdown catch on the Huskies' opening drive.
His second TD came with just under 10 minutes left. Quarterback-turned-receiver Garrett Anderson got a backward throw from Tim Boyle and found Thomas behind the Houston defense.
The ball almost didn't make it to Anderson after being tipped by Houston's Matthew Adams.
"I thought it was going to be going the other way," Boyle said. "Thank God it didn't. It fell right in Garrett's hand and Garrett did the rest from there."
The Cougars responded immediately, with Brandon Wilson returning the ensuing kickoff 94 yards to make it 20-17.
Houston got the ball back with less than 2 minutes left. Ward was forced into the game when Postma went down after completing a third-down pass. Ward found Demarcus Ayers for 18 yards, but Summers made a nice play to intercept his next pass.
Houston's Kenneth Farrow was held to 46 yards rushing. He left with a leg injury on the last play of the third quarter.
Arkeel Newsome ran for 114 yards on 32 carries for the Huskies, who became bowl eligible for the first time since the 2010 season.
Newsome carried the ball 42 yards straight up the middle on the first play of the game and rushed for 68 yards during the opening drive. Bryant Shirreffs then rolled out and passed to Thomas for the TD with 11:40 left in the first quarter.
It was Shirreffs' only pass of the game. He was injured on the Huskies' next drive when a diving Elandon Roberts hit the quarterback as he was sliding after a run. Roberts, the conference's leading tackler, was hit with a targeting penalty and ejected.
Boyle completed 12 of 22 passes for 110 yards.
Houston got on the board on Ty Cummings' 29-yard field goal after a 72-yard drive stalled in the second quarter.
The Huskies carried a 10-3 lead into halftime after defensive tackle Foley Fatukasi stripped Postma to set up a 25-yard field goal for Bobby Puyol.