Griffin, Borrego arrived in Houston for interviews with Rockets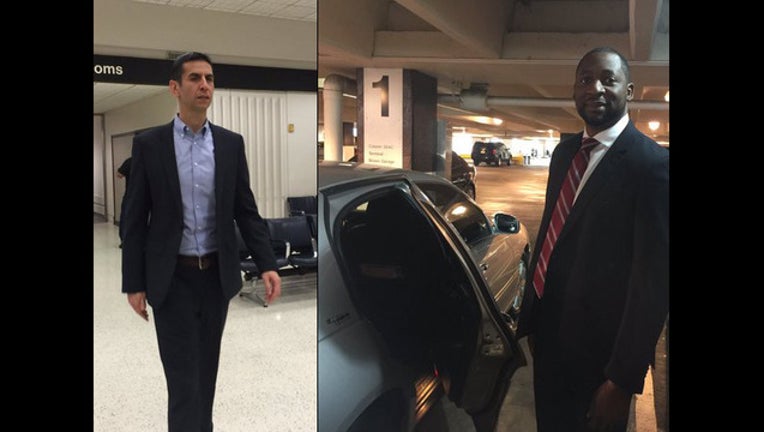 article
HOUSTON - Orlando Magic assistant Adrian Griffin and San Antonio Spurs assistant James Borrego arrived at Bush Intercontinental Airport on Monday for their interviews with the Rockets as the team continues the search for its next head coach.
Griffin, who was a finalist for the Magic job that went to Frank Vogel, spent one season as an assistant in Orlando.
Before that Griffin, a former Rockets guard/forward, was an assistant with the Chicago Bulls (2010-15) and the Milwaukee Bucks (2008-10).
"It means a lot," Griffin said in an interview with FOX 26 Sports. "It's the same thing I teach my players about staying prepared, not taking anything for granted. You never know when your number's called, and I believe I've taken that same approach.
"I've been under some great leaders, been under some great coaches and played for a lot of great coaches. You feel confident when you've done the work."
Griffin, who played nine years in the NBA, including the 2003-04 season with the Rockets, has paid his dues to get to this point.
"Like anything in life, the more you do it the more you're comfortable with doing it," Griffin said. "That's the way I feel here. This is, I believe, my sixth head coach interview. You learn about yourself more than anything else."
Griffin said it is "very special" to get a shot at becoming the Rockets next head coach.
"I played  here back in '04 with Jeff Van Gundy," Griffin said. "I have some roots here and I'm just looking forward to the opportunity.
Later on Monday Borrego arrived in Houston to meet with the Rockets.
"We look forward to commenting at a future date," Borrego told FOX 26 at Bush IAH.
He is also a front-runner to become the next head coach of the Memphis Grizzlies.
This past season was Borrego's second stint as an assistant with the Spurs. He was also there from 2003-2010.
Borrego was an assistant with New Orleans from 2010-12, before moving on to the Orlando Magic, where he took over as the interim head coach in 2015, going 10-20