Free t-shirts, cheap beer for Rockets-Thunder Game 5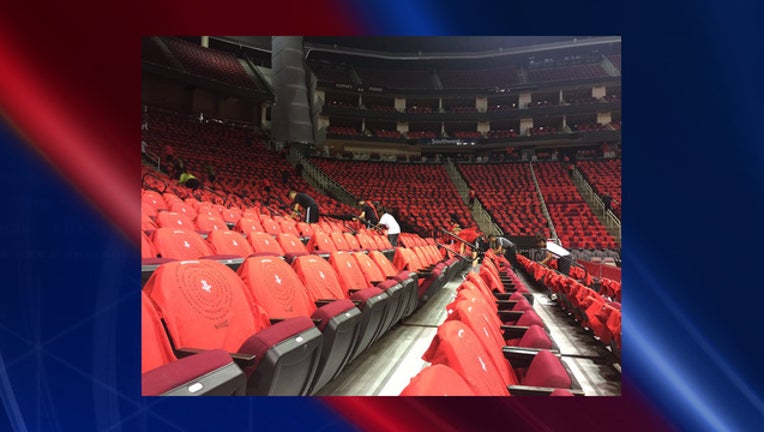 article
HOUSTON (FOX 26) - As if fans need an incentive to cheer on the team as the Houston Rockets try to win the opening NBA playoffs series against the Oklahoma City Thunder, Game 5 ticket holders will have plenty of discounted treats available if they arrive early enough to Toyota Center.
Ticket holders who arrive to Toyota Center between 5:30 p.m. and 6:30 p.m. Tuesday can buy beers (for anyone 21 or older with proper identification), sodas, nachos and hot dogs for just $1 each. The discounted nachos and hot dogs will be available in sections 102, 106, 114, 121 and 433.
Even fans without tickets will have the opportunity to join the fun during the Bud Light Pad Party outside Toyota Center starting at 4:30 p.m. Tuesday.
Fans with tickets can enjoy a special pregame collaboration between rapper Travis Scott and Rockets team DJ T. Gray. During halftime, those fans will also be treated to a halftime entertainment by Cirque du Soleil KURIOS performers.