Angels win 2-1 to prevent Rangers from clinching AL West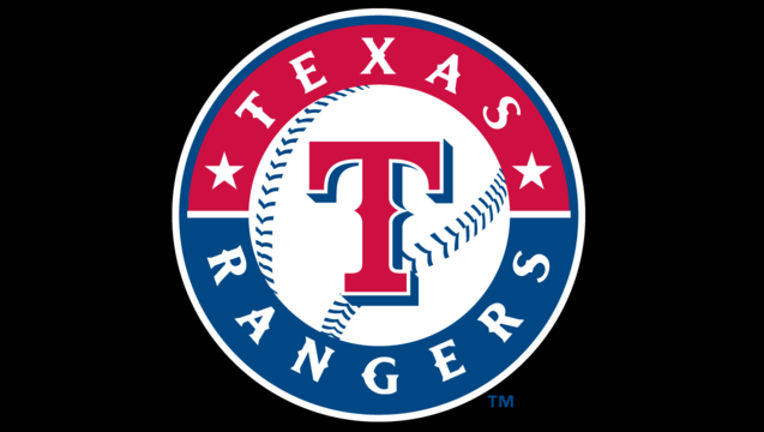 ARLINGTON, Texas (AP) — With Mike Trout and Albert Pujols leading the way, the Los Angeles Angels are still in the chase for a playoff spot.
Trout hit a leadoff triple in the ninth inning and scored on Pujols' tiebreaking single for a 2-1 victory Friday night in Texas, keeping the Rangers from clinching the AL West title that Los Angeles won last season.
"We can't lose anymore. Plain and simple," Trout said. "We've got to fight to the end ... try to get to the postseason."
Los Angeles remained a game behind Houston in the race for the second AL wild card spot after the Astros won 21-5 at Arizona later Friday night. But the Angels are a game up on Minnesota after the Twins lost at home to AL Central champion Kansas City.
Already assured a playoff spot, the Rangers could have won the division with a win over the Angels on Friday night, or a loss by the Astros.
But the champagne was put back on ice and the Rangers didn't even wait around to see what happened with the Astros. Especially with their game Saturday set for noon local time.
By time the scheduled postgame fireworks show was over, after most of the Rangers players had already left the ballpark, Houston already led 7-2 in the sixth inning at Arizona.
"Turn the page, come back tomorrow and be aggressive," shortstop Elvis Andrus said.
Rangers closer Shawn Tolleson (6-4) appeared in his fourth consecutive game. Trout hit the second pitch deep into the right-center gap, then slid headfirst into third base before emphatically pumping his right arm toward his teammates in the dugout.
"He did a good job of staying back and going the other way," Tolleson said. "They asked me how I felt today and I told them I felt really good. And I did."
Pujols followed with a soft single to left field on the next pitch.
"Anytime Mike's swinging the bat for us it's important," Sciosia said. "We need to get everybody swinging, but particularly Mike."
The Angels have won eight of their last 10 games, but their 5-3 loss Thursday in the opener of the four-game series assured Texas a playoff spot.
Mike Morin (4-2), the fourth Angels pitcher, retired the only batter he faced when Adrian Beltre grounded out to end the eighth.
Joe Smith worked a perfect ninth for his fourth save, including a strikeout of slugger Josh Hamilton, who was traded from Los Angeles back to Texas in April. Smith had faced only batter since a foot injury Sept. 17 before taking over in the ninth.
Shin-Soo Choo matched his career high with his 22nd homer leading off the Texas fourth to tie the game at 1.
He also had a nice defensive play, catching Trout's slicing fly while running into the right-field corner to start the sixth.
Erick Aybar singled on the first pitch of the game, advancing on Pujols' single before scoring on C.J. Cron's hit for a 1-0 lead off Rangers left-hander Martin Perez. But Perez then retired 19 of the last 21 batters he faced.
RELIEVED WEAVER:
Jered Weaver, making his 20th career start at Texas, allowed two hits over six innings. "When you're throwing up the stuff that I'm throwing up with this lineup and this ballpark, it was nice to be able to limit the damage and keep us in it," Weaver said. "That's what I've been trying to do all year. It's been a hit-or-miss season."
UPON FURTHER REVIEW
The Angels were 2-for-2 on replay challenges, with safe calls overturned to outs in the first two innings. After DeShields walked and stole second base in the first, he tried also to steal third. Replay showed third baseman David Freese tagged DeShields' helmet on the headfirst slide before his extended hand got to the bag. Andrus thought he had an infield hit in the second. First baseman Cron made a nice stab, got up and hesitated briefly before sliding into the bag, just beating Andrus.
TRAINER'S ROOM
Angels: Scioscia said right-handed reliever Huston Street, a week after a groin injury, was starting to "activate his arm" this weekend but clearly wouldn't be available to pitch. As for the playoffs if the Angels make it, "We'll see how he feels in the next week," Scioscia said.
Rangers: DeShields said his left knee still gets tight at times, but other than that he is "close to 100 percent." He had a mild sprain in his knee Sept. 7 and missed three games. He's missed only one since.
UP NEXT
Angels: Still in position for a playoff spot, left-hander Hector Santiago (9-9) takes the mound for the Angels. He is 3-0 with a 1.48 ERA in five starts this season against Texas.
Rangers: Right-hander Colby Lewis tries to increase his career high to 18 wins when he makes his 33rd start of the season.