Women as priests? Some say it's time but admit it's unlikely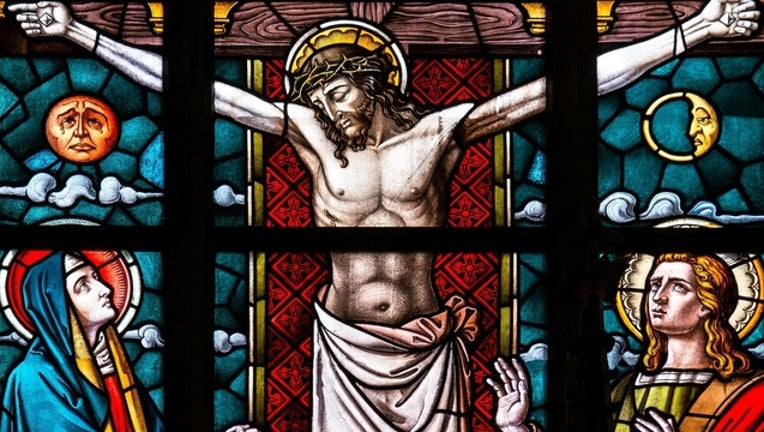 article
NEW YORK (AP) - Advocates of ordaining women as Roman Catholic priests cite the church's unfolding sex abuse scandals as powerful arguments for their cause, while acknowledging the high unlikelihood of achieving their goal anytime soon.
Even with extensive grassroots support for letting women become priests, Pope Francis and the Vatican's male-dominated hierarchy have stressed repeatedly that a men-only priesthood is a divine mandate that cannot be changed.
"I don't see any movement to ordain women on the horizon, although I wish I did," said Margaret McGuinness, a religion professor at La Salle University in Philadelphia. "The people in power aren't going to look at this as a solution."
In the United States, an organized campaign advocating for female priests dates to the 1970s, and its leaders have seized on the new sex abuse scandals - in which the alleged perpetrators are male clergy - to help make their case.
MORE: Pennsylvania priests molested over 1,000 children, per report | Key dates in the Pennsylvania church abuse scandal
The most notable scandals: allegations that ex-Cardinal Theodore McCarrick molested at least two minors, as well as adult seminarians, and a Pennsylvania grand jury report alleging that about 300 priests sexually abused at least 1,000 children in six dioceses since the 1940s.
"If we had women as equals and partners, women ordained in the Catholic Church, the church would not be in this mess, because we would have parents who would minister and who would make sure children are protected," said Bridget Mary Meehan, a former nun who has led a rebel movement to ordain women, including herself, in defiance of church doctrine.
The penalty for attempting to ordain a woman is excommunication. The Vatican considers it so abhorrent that it's included it in the same classification of "more grave crimes" as sex abuse.
The current scandals suggest that church leaders, over the years, have placed a priority on "protecting abusers and silencing survivors," said Kate McElwee, executive director of the Women's Ordination Conference.
Pope Francis, she noted, has called on lay Catholics to help create a new culture in the church that would curtail sex abuse and "clericalism" - the policy that places priests on a pedestal.
"It seems obvious to me you need to abandon the old boys' club and have everyone at the table," McElwee said.
Under Catholic doctrine, the priesthood is reserved for men because Christ chose only men as his 12 apostles. The teaching is considered divinely inspired and infallible.
Pope Francis has upheld the ban repeatedly, while insisting that the church is feminine in nature and could not exist without women. He has called for a greater role for women in the decision-making levels of the church and created a commission in 2016 to study the role of female deacons in the early church.
There are mixed views on whether that commission, whose work has remained confidential, might propose that women be allowed to become deacons in the contemporary church. Deacons can perform many of the same functions as priests, such as preaching or presiding at weddings and funerals, but they cannot celebrate Mass.
Kate McElwee said her organization would welcome a decision to let women be deacons, in hopes it would lead to ordination of women as priests.
Otherwise, she said, "It's an incomplete step."
The Women's Ordination Conference and its allies have long argued that women could play a vital role in addressing the acute shortage of Catholic priests in many parts of the world. One of the worst shortages is in the Amazon region of South America, and a preparatory document for the Vatican's 2019 summit on the Amazon called for church leaders to identify new "official ministries" for women to serve there.
Among the male advocates of a greater role for women is Michael Higgins, a professor of Catholic Thought at Sacred Heart University in Fairfield, Connecticut.
He sees no likelihood of women priests soon and says that goal is scarcely worth pursuing until the church radically reforms the nature of the priesthood to make it less insular.
"We'd only be including them in a system that is falling apart," Higgins said. "That culture of exclusive masculine entitlement doesn't work anymore."
Higgins would like to see the church implement a new version of the so-called "worker-priest movement" that surfaced in France after World War II, with priests working in factories alongside regular workers. He believes women could become a part of such a community-oriented movement.
MORE: Priest abuse hotline gets 400-plus calls in wake of report | Catholics consider withholding donations amid child sex abuse scandals
The best moment for women to join the priesthood would be after it is restructured to break down barriers between clergy and laity, said Natalia Imperatori-Lee, a professor of religious studies at Manhattan College in Riverdale, New York.
"You don't want to create more clerics," said Imperatori-Lee, who describes herself as a feminist Catholic. "You want to create a more transparent church that meets people where they are ... sharing life with people on the margins."
Short term, she sees little prospect for such a transformation.
"The only people with actual power are the clergy," she said. "So it has to be a kind of voluntary relinquishing of power, which history shows is not likely to happen."
Church leaders need to devise some "dramatic changes" to prevent further defections in the U.S., said Margaret McGuinness, the La Salle professor.
"If they don't do something, people are just going to walk away," she said. "We're going to have Ireland all over again, where the churches are empty - they've become condos and office buildings."
Former Irish President Mary McAleese has been one of the most outspoken advocates for women's ordination. She was the keynote speaker in March at an International Women's Day conference that was moved off Vatican territory because a cardinal declined to sponsor it due to her participation.
"The Catholic Church has long since been a primary global carrier of the toxic virus of misogyny," McAleese said. "Its leadership has never sought a cure for that virus, though the cure is freely available: Its name is equality."
---
RELATED: