Woman suspected of starting fire at apartment complex was angry at ex-boyfriend, officials say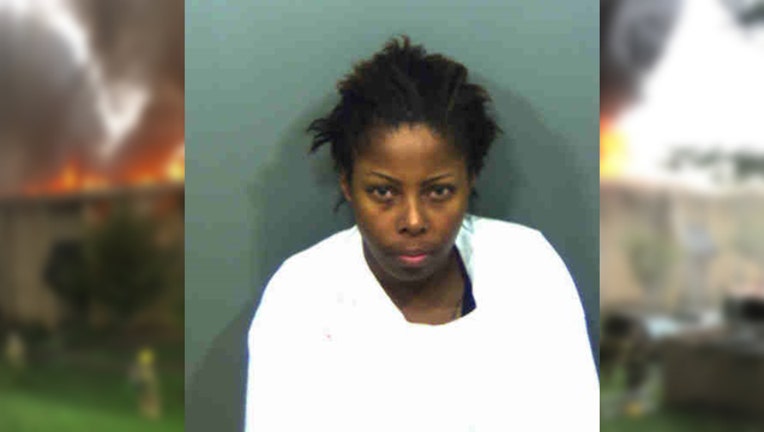 article
LANHAM, Md - A woman suspected of starting a fire at a Prince George's County apartment complex that caused millions of dollars in damage and displaced over one-hundred people from their homes is under arrest after authorities say she did so because she was upset with her ex-boyfriend.
Officials say 32-year-old Natasha Ciara Joyner was arrested Thursday and faces multiple charges including arson, malicious burning and destruction of property in connection with the September 17 fire at the garden-style apartment complex on 85th Avenue in Lanham.
RELATED: Fire officials: Hydrants hindered firefighters battling Lanham apartment complex fire
Over 130 people were without homes after the blaze which grew to three alarms and caused an estimated $2.2 million in damage. No injuries were reported.
Authorities say Joyner was transported to the Department of Corrections in Upper Marlboro and additional charges are pending.
She was denied bail during a hearing on Friday.
Joyner's father, Bernie Murphy, told FOX 5 that she started the fire as retaliation ofr nearly a year of abuse.
"This guy has been abusing my daughter for over a year and a half and I don't know what led up to this fire or whatever but I'm so sorry she's got herself in this situation. She's got young kids, who's birthday is today and she's not home to be with them," he said.
Murphy pleaded with the judge on Joyner's behalf, noting that she attended college, worked full-time at Home Depot, and raised two children.
A preliminary hearing is set for Nov. 2.