Woman leads police on chase in North Houston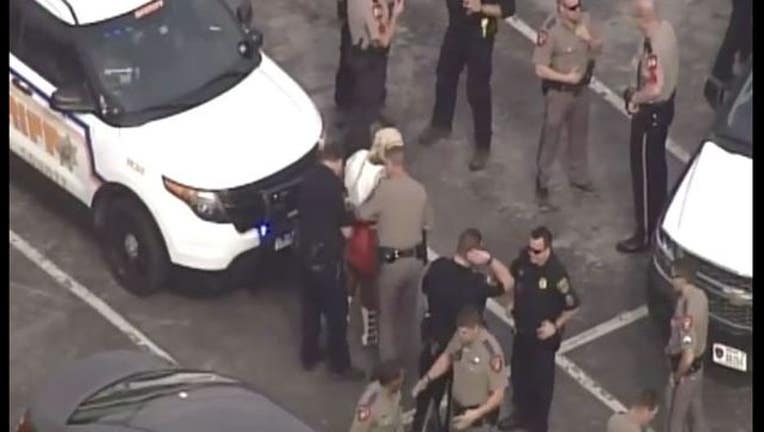 HOUSTON, TX - A woman wanted on outstanding warrants led police on a high-speed chase from Willis into the North Houston area this morning. Willis authorities apparently apprehended the female suspect at a traffic stop when the suspect bolted off.   She then drove southbound on I-45 in a gray Ford sedan.  Officials say that Montgomery County Sheriff, HPD and DPS all participated in the chase.
A few minutes into the chase, the driver ran over spike strips, and the front driver side tire then became flat.  She then drove into a parking lot on North Shepherd Drive, and that's when police took her into custody.  Throughout the chase, she bumped at least one car and nearly hit others  She was handcuffed and hauled away to jail.