Woman indicted in beating death of 1-year old daughter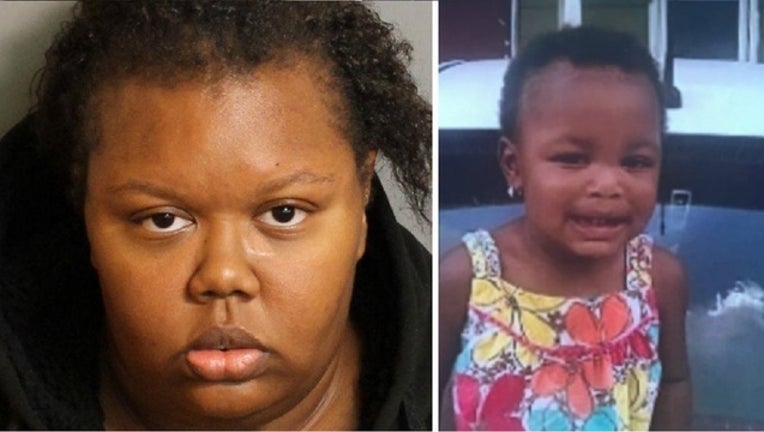 article
BIRMINGHAM, Ala. (AP) — A grand jury has indicted an Alabama woman whose daughter was beaten to death while police said she and a friend were out at a club.
Katerra Lewis, 27, of Birmingham is accused of reckless manslaughter in the death of her 1-year-old daughter Kelci Lewis.
Birmingham police have said Lewis and a friend left several young children home alone when they went out in October. An 8-year-old boy who was babysitting beat Kelci when she started crying and put the girl back in her crib, Birmingham police Lt. Sean Edwards has said. No one reported that the girl was unresponsive until later that morning.
The girl suffered severe head trauma and internal injuries. The boy was taken into custody on a murder warrant and was placed in the care of the Department of Human Resources, police have said.
Jefferson County District Judge Shelly Watkins dismissed a reckless manslaughter charge against Lewis in January, saying probable cause didn't exist to support the charge. However, the judge told prosecutors they could still present the case to a grand jury.
After the charge was dismissed, Lewis' attorney Emory Anthony said his client wasn't involved in Kelci's death and that it doesn't make legal sense to prosecute his client when the boy accused in the assault has already been taken into custody. A phone call to Anthony wasn't immediately returned Wednesday morning.
The Jefferson County grand jury's indictment, dated May 27, accuses Lewis of recklessly leaving her daughter in the care of another child she knew to be dangerous, or under conditions where the girl wouldn't be protected from abuse.
The boy's identity hasn't been released. Police have said Lewis and the boy's mother were together at the time of the assault. His case is being handled in the juvenile court system and details of the proceedings are confidential.