Wisconsin manhunt suspect who mailed manifesto to Trump arrested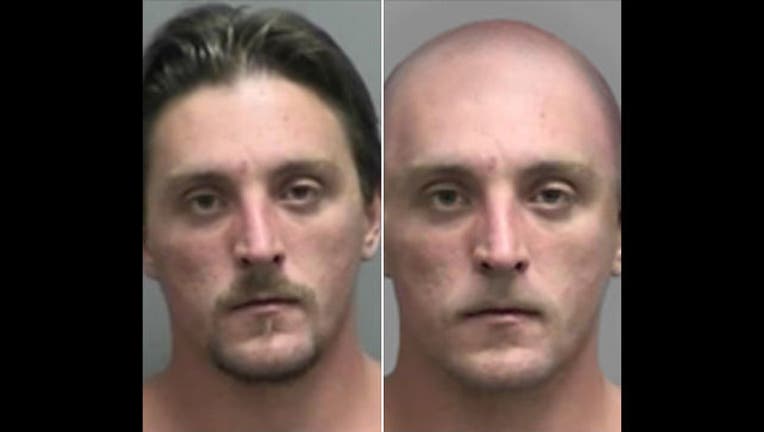 article
The nationwide manhunt for Joseph Jakubowski has ended in southwest Wisconsin. The Janesville man accused of robbing a gun store and mailing a 161-page manifesto threatening public officials and religious leaders to President Donald Trump was arrested Friday morning.
 According to the Rock County Sheriff's Office, at approximately 9:30 p.m. Thursday night, the Vernon County Sheriff's Office received a report of a suspicious person on a farmer's property on Estes Road near Readstown, Wisconsin. Investigators assigned to the Jakubowski case were sent to the farm, along with tactical support to assist local authorities in determining whether the suspicious individual was related to the manhunt.
The caller reported that a man matching the description of Jakubowski was camping at the Readstown location and refused to leave when he had been asked to do so. Local authorities established a perimeter and tactical support was sent in to investigate.
Shortly before 6 a.m. Friday, tactical officers made contact with the suspicious person at the campsite. The suspect was taken into custody without incident and positively identified as Joseph Jakubowski.
Arrangements are being made for Jakubowski to be returned to Rock County for further investigation and charges.A news conference is planned for Friday morning at Kickapoo High School in Viola, Wisconsin.
The Wisconsin Lottery has been displaying alerts with Jakubowski's photo on its retail terminals, which gas station and grocery clerks to call 911 if they see Jakubowski.
Through Thursday, the Rock County Sheriff's Office and the FBI had received more than 730 tips, with 140 of those tips being actively pursued.
A leaked excerpt of Jakubowski's manifesto, originally obtained by TMJ4 in Milwaukee and confirmed to be authentic by law enforcement officials, outlining his anti-capitalist and anti-government viewpoints while simultaneously hoping for a "chill" life spent working on art.
After allegedly breaking into Armageddon Supplies gun store and taking as many as 16 high-end firearms, Jakubowski writes that he had no choice.
"I would have gladly purchased these firearms if it was legal for me to do so," he said. "But it is not! I am a felon by the systems of records and beliefs! ... This system has stolen my natural right to protect and defend life!"
READ THIS NEXT - Charges: Wisconsin manhunt suspect wrote apology to gun shop
In the most pressing passages highlighted by law enforcement, Jakubowski speaks of his death, not making any specific threats but asking to be killed personally by the president.
"To follow my path, my actions may lead to death!" he said. "I choose my death to be carried out by the hands of the president! The leader of the people! Not in secret either! On live T.V."
He begins the long, oftentimes rambling document by outlining what he calls "the system" and blames most of his problems on "the lie of currency." In outlining his sprawling worldview he refers to the government as a "gang of terrorists" and talks of "spilling their blood," oftentimes connecting government and religion as the twin evils poisoning his life.
"Religion is the core problem with everything!" he wrote. "Religion is what created slavery and ... government is an illusion of religion."