Winter Haven officer purchases pants, shoes for a man without any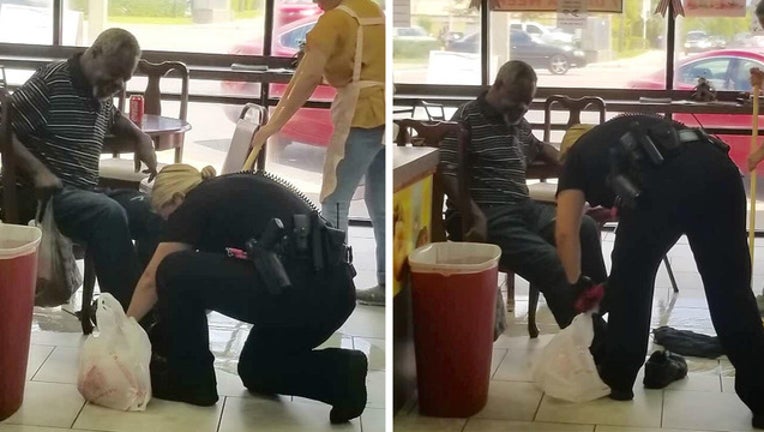 article
WINTER HAVEN (FOX 13) - A Winter Haven police officer took matters into her own hands after someone called her agency to report a man without any pants or shoes. 
The unidentified man was seen walking down U.S. Highway 17 without any of those two garments, but the officer solved both of those problems by purchasing shoes and pants for him.
He needed some help putting his shoes on, she helped tie those laces up for him.
The Winter Haven Police Department shared images of the good deed onto its Facebook page writing, "We see a problem - we solve the problem. Thank you ma'am. Job Well Done!"