Winning numbers drawn for $522 million Mega Millions jackpot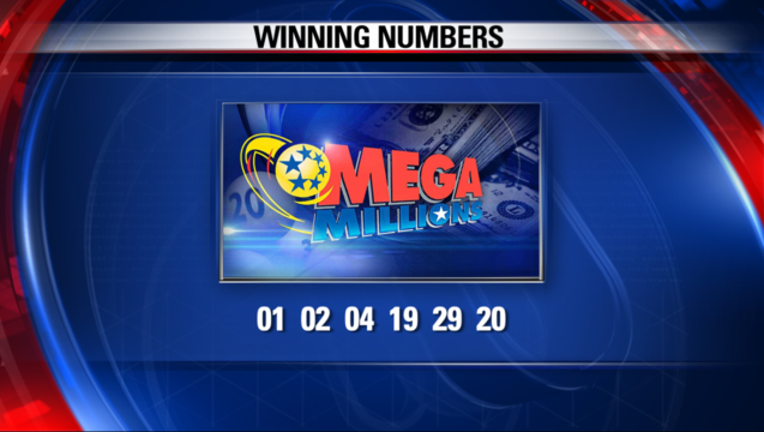 article
The winning numbers for the estimated $522 million Mega Millions jackpot have been drawn.
The winning numbers in Tuesday evening's drawing of the "Mega Millions" game were:
01-02-04-19-29, Mega Ball: 20, Megaplier: 3
The jackpot worth more than half a billion dollars is the fifth largest jackpot in the game's history.
It's also the 11th largest in U.S. lotto history.