Wharton officers are angels in blue for young leukemia patient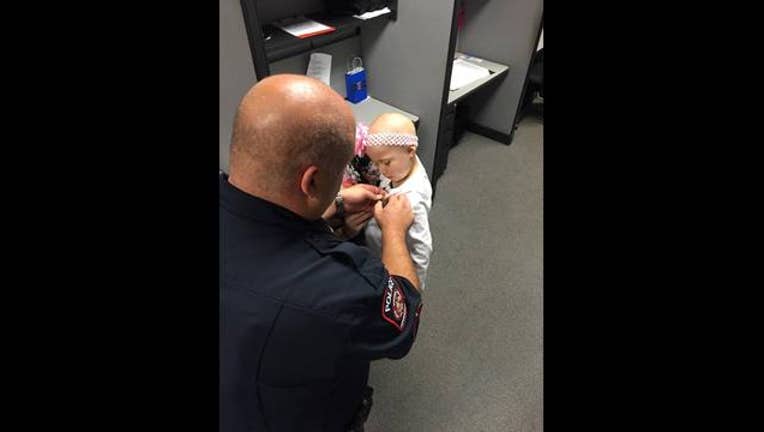 article
She's shy when you first meet here, but eventually Aubrey Martinez warms us to you and will sing one of her favorite songs, "I Love My Hair." It's significant because right now she has no hair, chemo took care of that. A small lump on her skull developed into a huge problem in 2014.
"When the doctor said it was leukemia, I went blank," said Diana Cerda, Aubrey's mother, her voice cracking. "I didn't do anything but cry."
Aubrey's family has been blogging about her struggles and they even set up a GoFundMe page. One day, she met a couple of Wharton police officers. They were captivated and they started following her struggle. They say they drew inspiration from her courage and resilience. They call her their 'Warrior Princess.' 
"That spirit that she has just fills us up with pride and joy, knowing that she's out there battling every day for her life." said  Sgt. Ariel Soltura.
They wanted to show her on Friday how much she means to them. Aubrey came to the police station to get a tour and meet some of the officers. She even got to sit behind the wheel of a patrol car. It was a big deal for her. Because she's been in and out of hospitals and going through draining treatments, she doesn't get out much. Her tablet was her main source of entertainment. But it broke.
The officers passed around the hat and bought her a new one. They also pinned a badge on her and named her an official Wharton Junior Police Officer. It's hard to tell who's prouder that she's wearing the badge, her or them.