WATCH: Tripp Halstead wakes up excited for first grade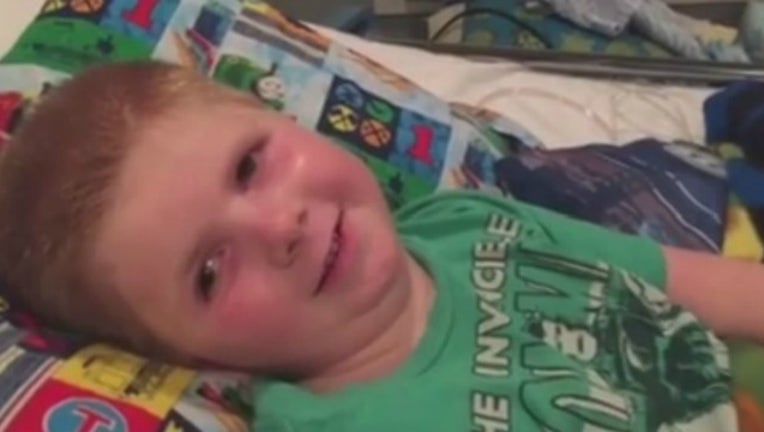 article
Many north Georgia students went back to school Monday morning, including Tripp Halstead. 
"Watch out first grade, here we come," Stacy Halstead said on Facebook, sharing an adorable video of Tripp smiling before his first day back. 
"You are going to have the best day," Stacy told her 6-year-old son. "I'm so proud of you." 
According to Stacy's Facebook post, Tripp woke up "so smiley" and extra early Monday morning, ready for class. 
"I love that face. I'm glad you woke up so happy," Stacy told Tripp. "I think you know what today is." 
RELATED: Tripp Halstead making 'great progress' this summer
Last week, FOX 5's Paul Milliken caught up with Stacy Halstead, who said Tripp has been making great progress this year as he continues to recover from a devastating accident that left him critically injured. 
"He just seems very content, very happy and relaxed," Stacy said. "Life is good right now." 
On October 29, 2012, Tripp suffered severe brain injuries when a tree limb fell on him outside his Winder, Georgia daycare center. He spent months at Children's Healthcare of Atlanta after the accident.
"We've had zero surgeries this year, and one hospital stay," Stacy told Paul Milliken.