WATCH: Texas family syncs light show to Selena's 'Bidi Bidi Bom Bom'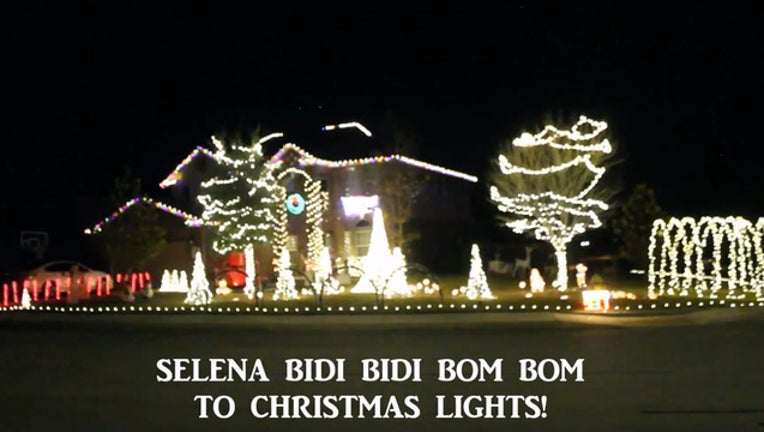 article
BOERNE, Texas (FOX 26) - A family in Boerne, Texas, is lighting up the internet with their impressive light display featuring music from a Texas icon.
The light show features 70,000 Christmas lights synched up to various songs, including Selena Quintanilla's "Bidi Bidi Bom Bom". The "Hinojosa Family Lights" Facebook page shared a clip of the show on Saturday, and the video has already been shared more than 40,000 times.
The light show is synched to five songs including music from Moana, Selena, TSO, and a veteran's tribute.
The light show is free for visitors who want to swing by. If you can't make the trip out to Boerne, the Hinojosa Family shared clips of the light show on their Facebook page.